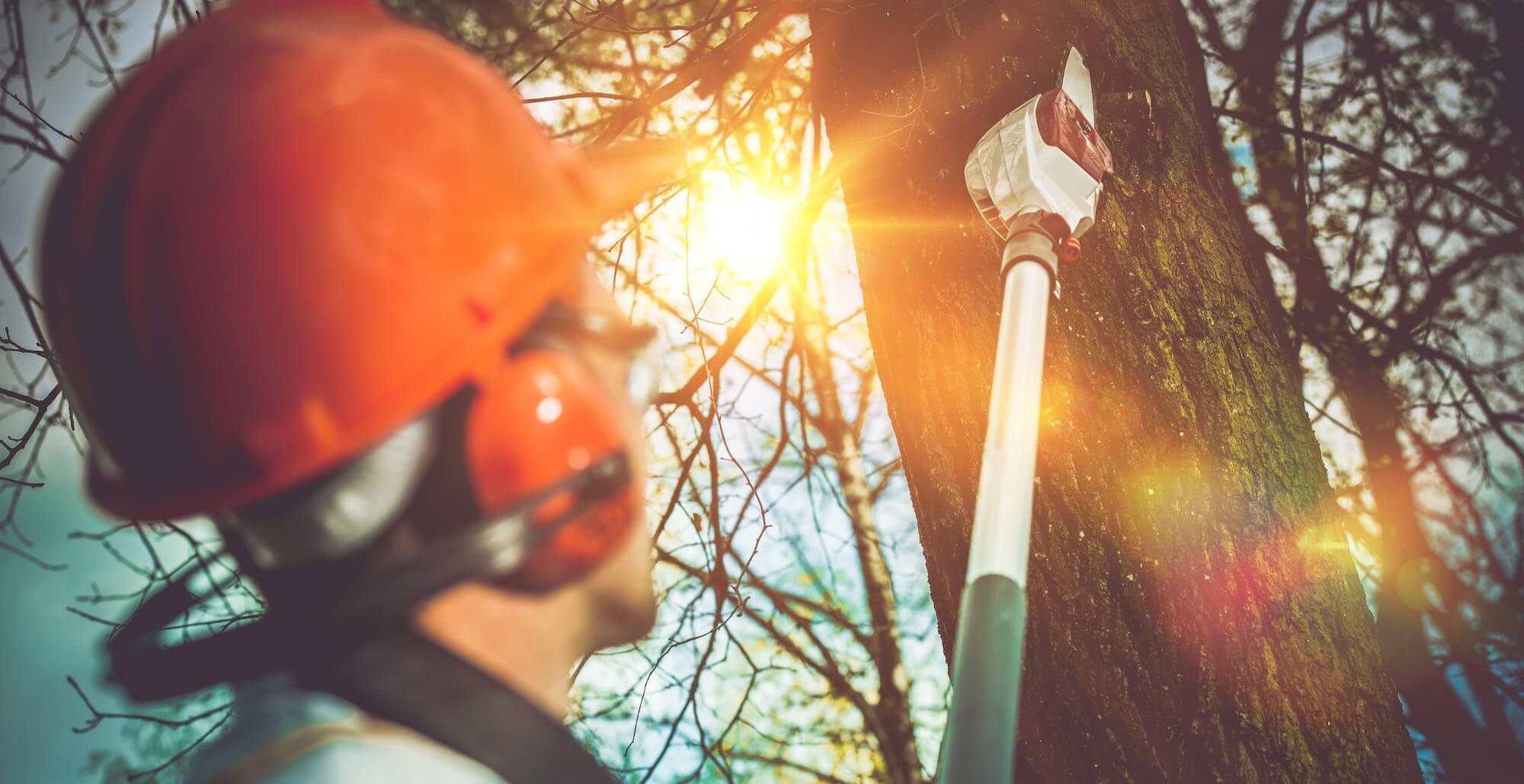 Tree Pruning & Lancing Services
28+ years of reputation for providing caring service
with integrity and fair pricing.
Tree lacing, pruning and trimming are at the heart of tree care and should be performed once if not twice a year. Most people don't know the difference between these terms, but we certainly do. Our expert services keep your trees healthy and looking their best.
Rancho Tree Care provides affordable tree pruning and lacing services to all Sherman Oaks, Tarzana, Woodland Hills, Santa Clarita, Simi Valley, Thousand Oaks and surrounding areas
Pruning Versus Trimming
Technically the tree care terms "pruning and trimming" refer to distinct purposes, methods, equipment, and timetables. But they're often used interchangeably, causing no small amount of confusion.
Tree trimming is done primarily to reduce hazards by removing branches that threatening buildings or threaten to fall on vehicles or pedestrians.  That's especially important for overgrown, diseased, or old trees.  But it also improves the appearance and health of the tree  Trimming uses powered equipment and often involves crown and height reduction. 
Pruning uses hand shears or small hand saws and is performed primarily for health and appearance.  It's especially important the first 5 years to establish a proper shape.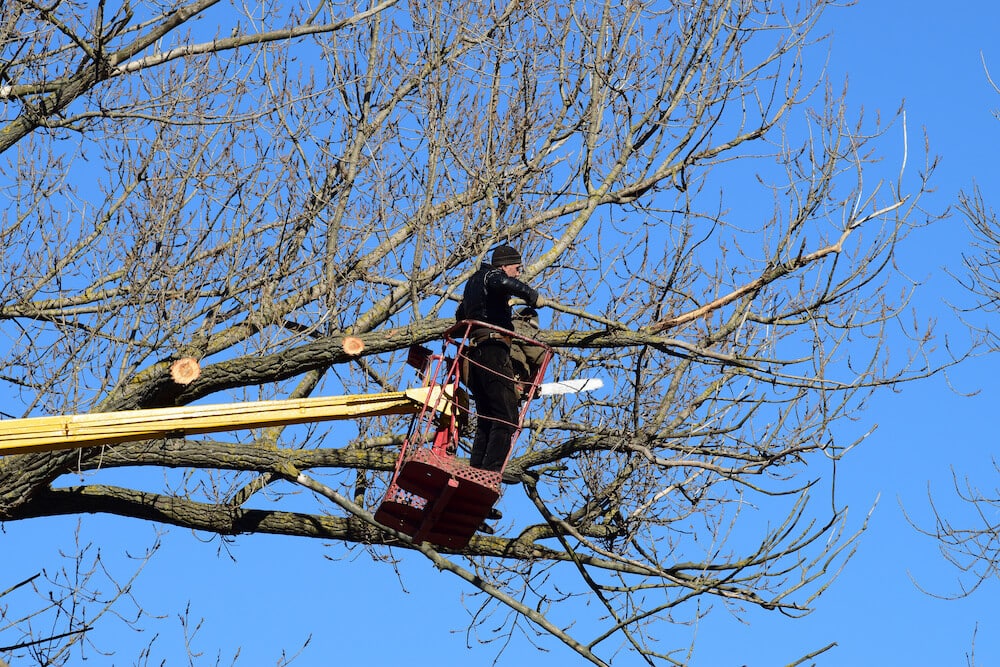 Pruning
Proper pruning depends on the species of tree. Each type has different needs in how much is removed, the particular techniques, and how often pruning is needed.
Our services include removing dead, damaged, infested, or diseased branches. And our experts know the best diameters and exactly how much to prune for the best health and appearance. Most trees should be pruned while they're dormant in the winter. But pruning flowering species shortly after blossoming brings more blooms the next year.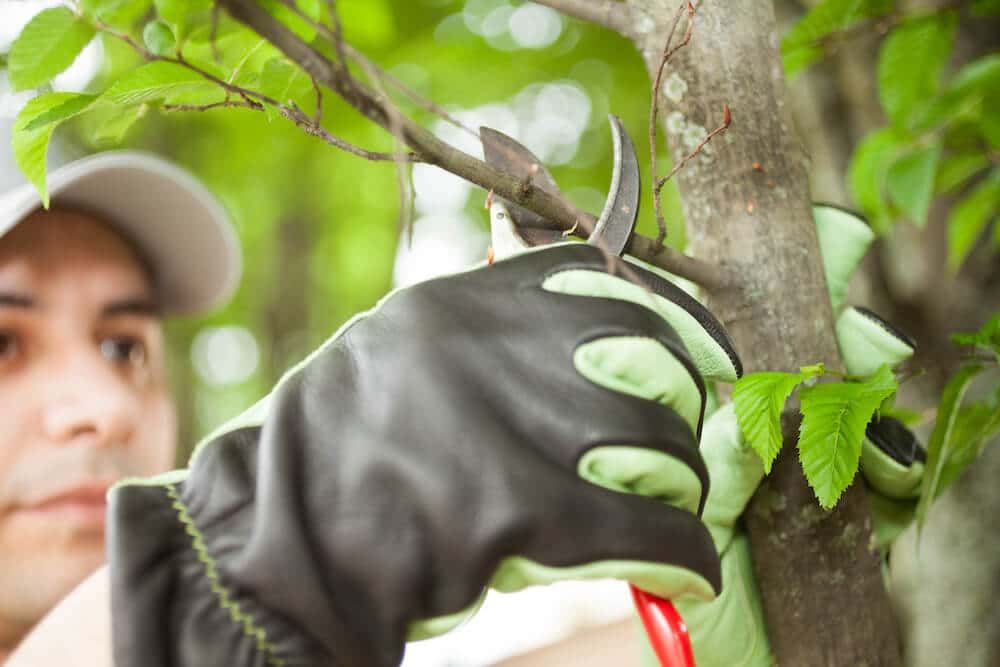 Lacing
"Lacing" is a somewhat old-fashioned term, but it refers to a type of pruning that's been used more and more widely in recent years. It leaves the tree more open, a bit like lacework, for more air circulation and sunlight. It's common to remove 20-30% (roughly a fourth) of the canopy. That makes for a healthier tree with a manicured look that enhances its natural form, although it may not be what you want if you're after solid summer shade. The US Forest Service notes that lacing reduces pest problems.
Rancho's Services
---
Our tree lacing, pruning and trimming services include haul-away and after-service cleanup. Our experts will perform an inspection and assessment, then use state-of-the-art equipment to achieve your look and your priorities. We also provide 24 hour emergency services.
We're a family business, and we've been satisfying customers for over 28 years with fair prices, timely work, and courteous professionals.