Southern California's Trusted
Residential Tree Care Service
28+ years of reputation for providing caring service
with integrity and fair pricing.
Residential Tree Services
---
Need tree trimming or any other tree services? We're true tree care professionals, well trained and with all the latest equipment for tree removal, stump grinding, palm skinning, and more. Safety-conscious residential tree experts, we'll also clean up, haul away, and recycle or properly dispose of leaves, branches, and other wastes. And we're ready for any emergency service.
Rancho Tree Care provides affordable residential tree services to all Sherman Oaks, Tarzana, Woodland Hills, Santa Clarita, Simi Valley and surrounding areas
Our Services
Tree care is especially important for appearance and health during the first 5 years of the tree's lifetime, with pruning or trimming services around once a year. As it matures care can be a bit less often, with tree trimming primarily for hazard reduction.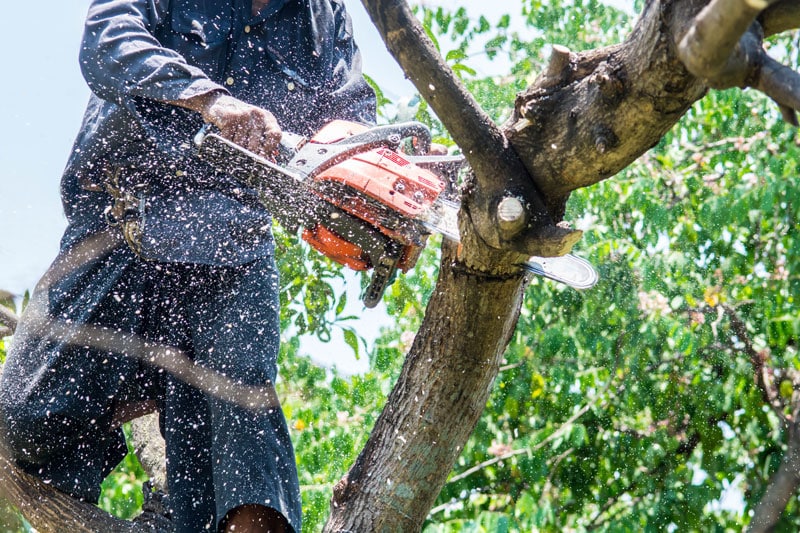 Tree Trimming
Our professional tree trimming services improve appearance and structural integrity by removing dead wood and shortening or selectively removing branches. That also reduces hiding places for rodents and insects. Each tree service is expertly tailored to the species, its condition, and its proximity to your home.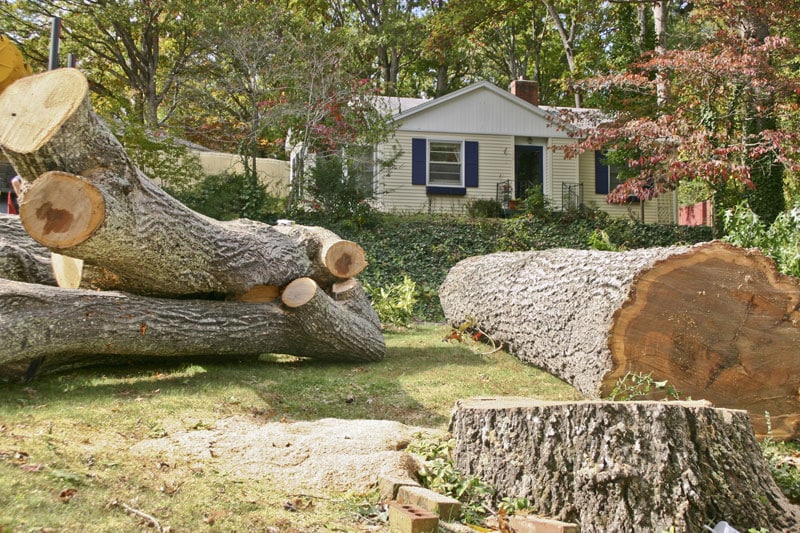 Tree Removal
It's sad to say, but sometimes tree removal is the best option when it becomes a hazard. Sometimes cabling and bracing just aren't enough. Tree takedown may be necessary for a diseased or overgrown tree, one with cracks or splits, or one that's suffered wind damage. Our expertise and equipment mean minimal disruption of your lawn and essentially no risk to your home or to utility lines.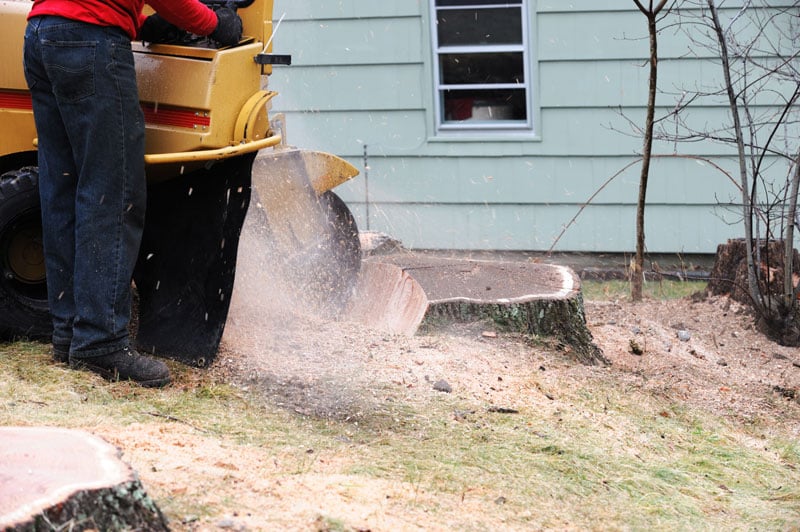 Stump Grinding
After tree removal you're left with a stump that's a nuisance and actually a danger. Stump grinding is the fastest and often the most economical means of stump removal. We'll bring in the right scale of equipment for thorough removal of the stump and main roots down to a depth of as much as 20 inches. That means the area is now fully available for lawn, a garden, or whatever you have in mind.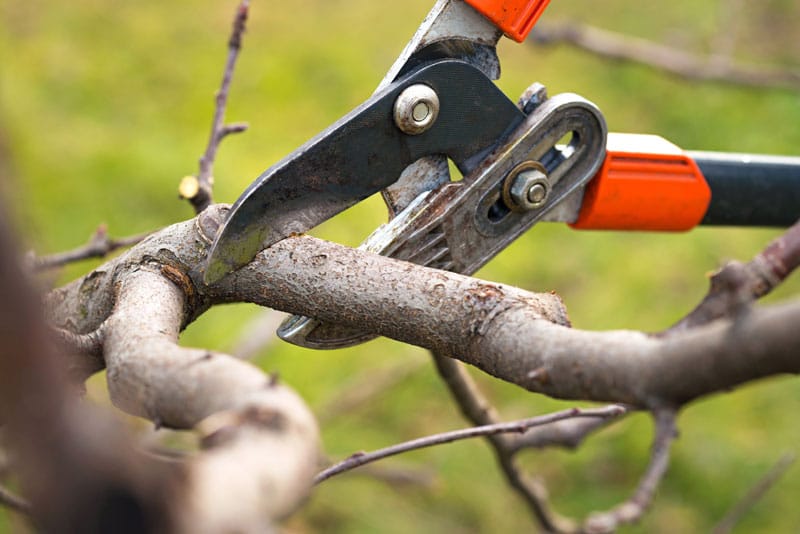 Pruning and Lacing
Whether pruning or trimming (using hand tools or power tools) we go for the best in both appearance and health. Requiring even more skill and care, lacing removes up to 1/4 of the canopy to create more air circulation, less resistance to wind, more light penetration, and a better view.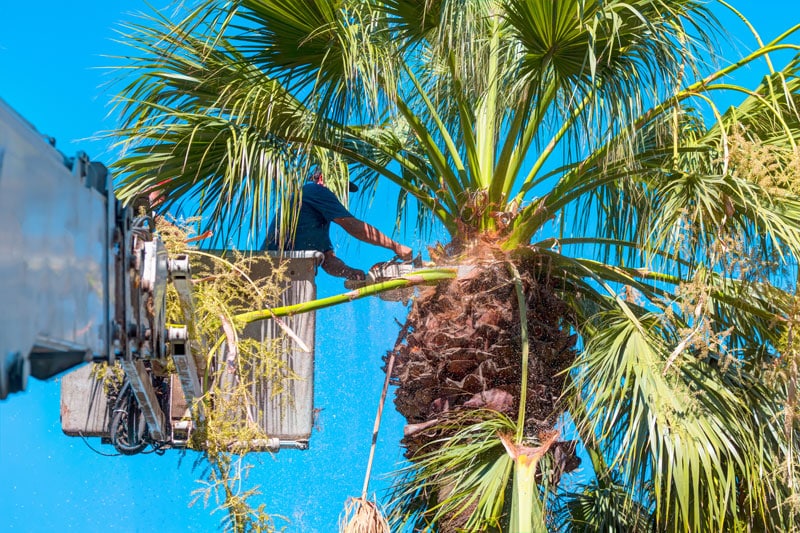 Palm Tree Skinning
Palms skinned and trimmed properly look better and are much healthier. Palm trees are unique in their needs for trimming away dead fronds that otherwise pose a safety hazard when they eventually fall. Palm trimming also improves appearance, yet after several years thin remains show as a ragged zig-zag pattern. Our palm skinning removes that to restore a smooth and fashionable look.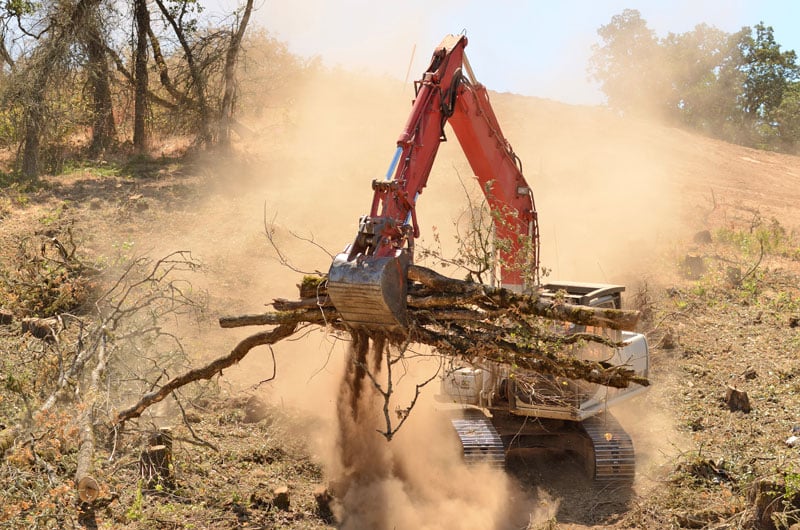 Brush Clearing
Brush and other vegetation near your home pose a major hazard in case of a wildfire. So much so that local fire regulations specify brush clearing and other cleanup as far as 100 feet from structures. After having a look at your situation our experts will know exactly what's necessary to protect your home and avoid fines.
Emergency Tree Services
---
Storm damage and other hazardous situations can arise at any time of the day or night. So we're ready with 24 hour emergency services.