Comprehensive, Professional Tree Services
28+ years of reputation for providing caring service with integrity and fair pricing.
Calabasas, California Tree Services. Rancho Tree Care

Whether for scheduled pruning and trimming or emergency tree service, we're your first choice in Calabasas, California. After our on-site consultation we're ready with all the skill and equipment necessary for the best in tree trimming services, tree removal services, stump removal, and more.
Calabasas Emergency Tree Services
---
Some problems need to be taken care of immediately. So our professionals are ready anytime time of the day or night for a prompt arrival at your Calabasas location.
Following a wind storm, mudslide, earthquake, or vehicle accident those problems may include a downed tree or a split crotch with a limb coming down. After an expert evaluation of risks to buildings, vehicles, and the tree itself we'll use the latest equipment to clear damaged wood and stabilize the tree. Or, if necessary, we can provide emergency tree removal services.
Whether for emergency or scheduled services we always put safety first. And we'll fully clean up, haul everything away, then recycle or properly dispose of it. As part of any emergency tree service we'll be happy to have a look around and advise you on follow-up maintenance issues. In addition to the following our services to Thousand Oaks homes and businesses include brush clearing for appearance and fire protection.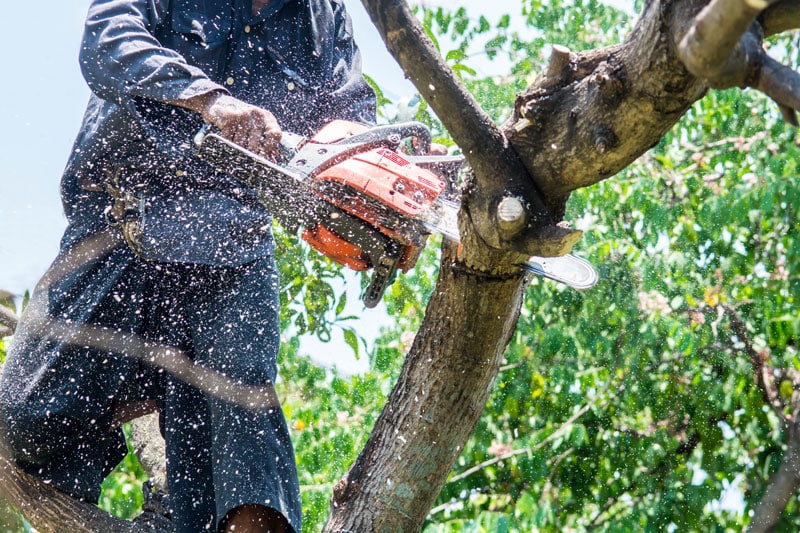 Tree Trimming Calabasas

Proper pruning and trimming does more than improve appearance. It protects the health of the tree and in turn the safety of nearby buildings, vehicles, and power lines. And it's most important during the first 5 years of a tree's life, establishing the best overall shape and balance.
Pruning or trimming involves selectively shortening and the removal of branches. The exact technique varies with each particular species. The crown is the upper leafy part of the tree. Our tree trimming services include crown raising for lower clearance as well as thinning. Crown reduction goes further and involves removing as many as a fourth of the branches to let in more air and light and to reduce the forces of strong winds.
Palms, a favorite in Calabasas, require special treatment. They're structured differently, internally transporting water more like grasses. Palm tree trimming removes heavy sharp fronds before they become a falling safety hazard, and palm tree skinning smooths the trunk for a sleek manicured appearance.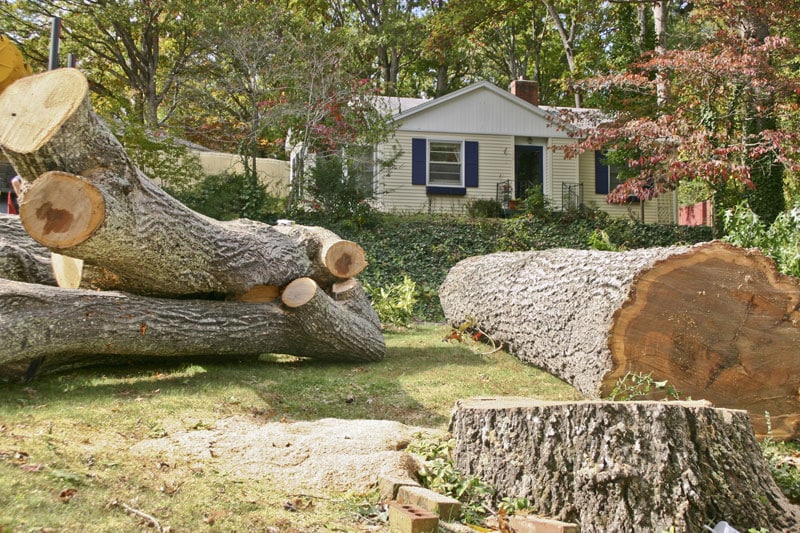 Tree Removal
Tree removal is often the option of last resort. But it's sometimes the best option in cases such as
Disease, damage, or age,
Inappropriate species planted too close to a sidewalk, driveway, sewer, or water line, or
A new structure, landscaping renovation, or adding solar.
Large tree removal is especially difficult, but we have the skill and equipment to do so safely.
Calabasas city codes place restrictions on removing trees above a certain height and/or trunk diameter. We'll take care of any necessary permits and assure compliance by doing everything by the book.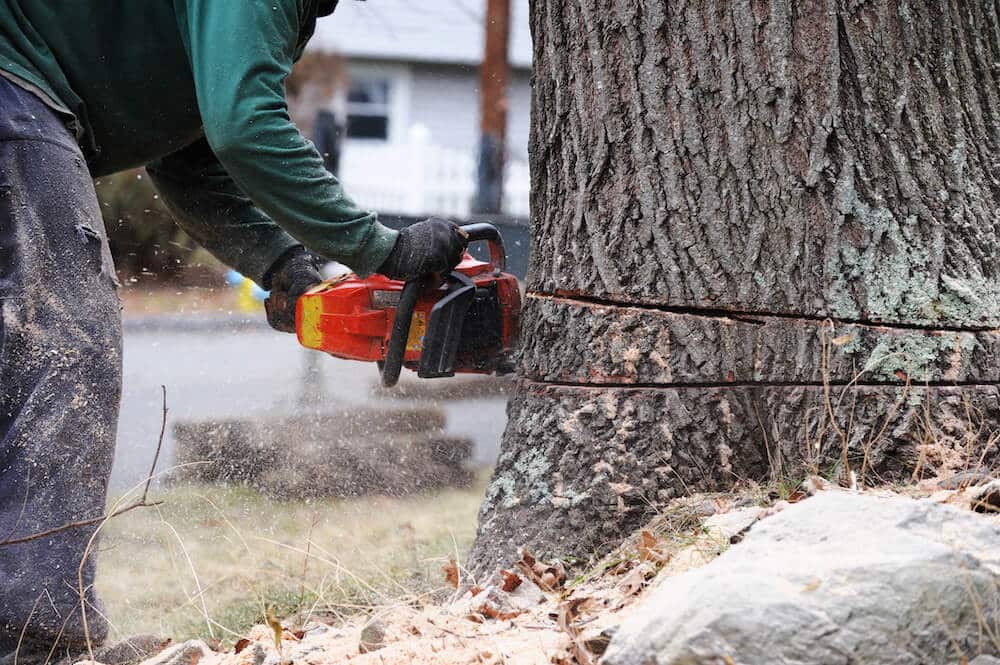 Stump Removal
Tree removal leaves several inches of trunk above the surface. Besides being an eyesore the stump is a tripping hazard and gets in the way of mowing, landscaping, and gardening. They also attract termites and other insects. Or they can sprout and send out more roots.
Natural decay can take decades, and even with harsh chemical treatments it can take years. But our powerful stump grinding equipment takes just one to two hours to remove a stump. Not just to ground level, but to as far as 20 inches deep.

Choose Rancho Tree Care
---
Our tree service professionals put safety first and will always thoroughly clean up, hauling away all waste and making sure it's recycled or disposed of properly. You'll also appreciate the personalized attention that only a family owned and operated business can provide.
In business for over 28 years, our company is known for its integrity and fair pricing — just check our reviews and BBB rating.A