Your Local Tree Service Professionals
28+ years of reputation for providing caring service with integrity and fair pricing.
Your La Canada Flintridge Tree Service Experts
Professional Tree Services
---
You can count on us for all your tree care needs. Whether for annual pruning and trimming maintenance or emergency tree removal services, we're the Flintridge experts.
La Canada Flintridge Emergency Tree Service
Storms, earthquakes, and accidents can occur at any time of the day or night. So our 24-hour emergency tree service professionals are always ready. Arriving promptly after your call they begin by assessing the threat to nearby structures and vehicles as well as to the tree itself. They'll then proceed by clearing downed branches. Whenever possible they will stabilize the tree, but if not our emergency tree removal services include grinding and haul-away.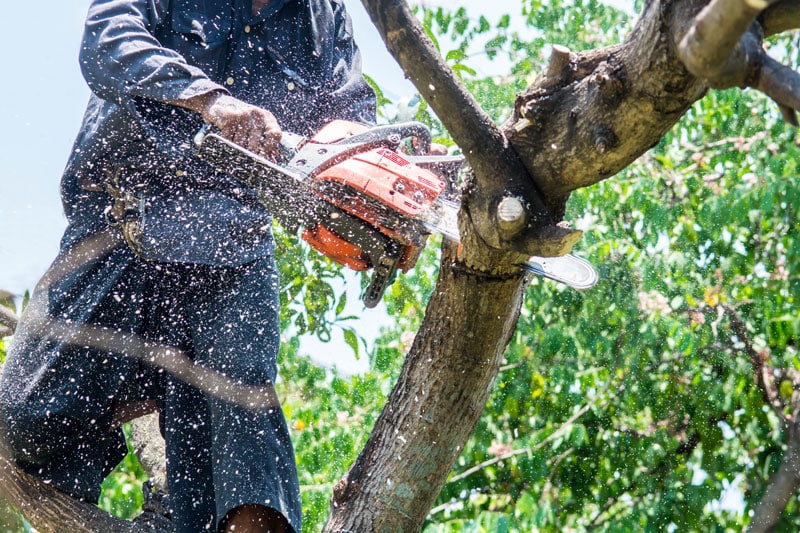 Pruning and Trimming
Annual pruning is important in the first 5 years of a tree's life, establishing balanced growth for tree health and appearance. Trimming can be less often after that, typically addressing tree health and safety issues. Our tree trimming services involve expert shortening and removal of branches, specific to each species, for the best overall results. They usually include some combination of the following.
Clearing removes dead wood along with broken, diseased, or poorly placed branches.
Crown raising removes lower branches to increase clearance.
Crown reduction may take out as many as 1/4 of all branches for structural integrity and for reducing windsail.
Thinning selectively removes smaller branches to admit more light and improve air circulation.
Utility trimming clears a safety area around utility lines.
Palms
Our well-trained team includes experts in palms. Palm tree trimming is important in removing fire hazards. It also eliminates the oily and staining mess of fallen palm seeds. Our services also include palm tree skinning for the sleek "Hollywood" look popular in Flintridge.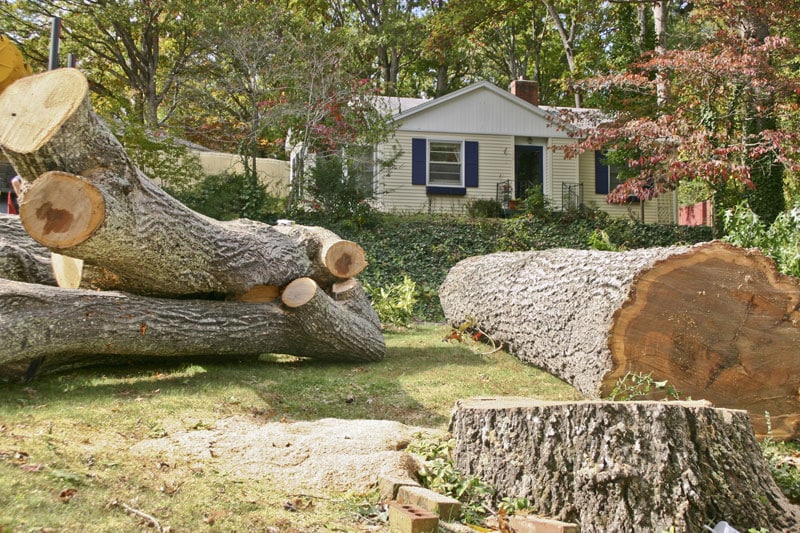 Tree Removal Service
Trees are an important part of any outdoor landscape. But sometimes there's no choice other than tree trunk removal. That could be because of storm damage, the wrong species planted in the wrong location, poor maintenance, disease, or simply age. Large trees involve extra safety concerns, so we combine the latest equipment with ongoing training to protect our crew along with nearby buildings, vehicles, and utility lines.
Flintridge has regulations concerning large tree removal and may require a permit. We'll take care of that for you, and abide by all requirements.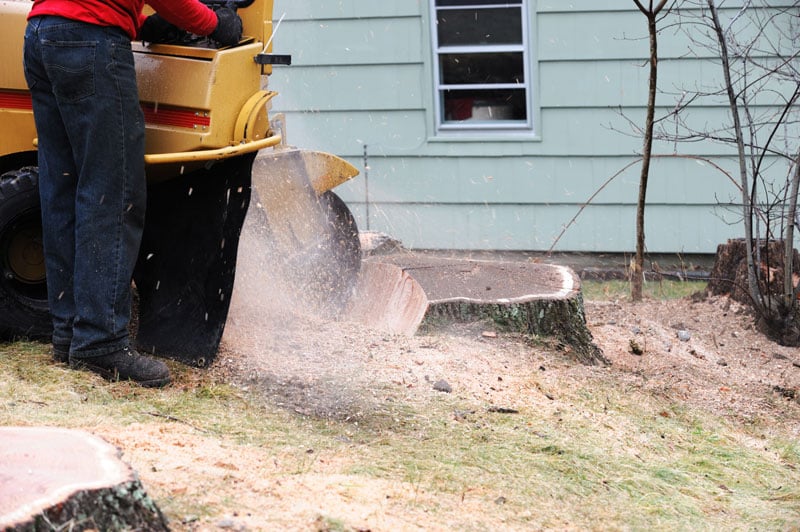 Stump Grinding
Tree removal leaves several inches of stump above the ground, so if stump removal isn't included in an estimate or quotation you'll be left with this eyesore. Stumps interfere with landscaping and yard maintenance, are an accident hazard, and attract insects. With an array of stump grinders to match each and every job we remove roots as well as stumps down to about 20 inches depth. We can either haul away the results, or leave it for you to use as mulch.
Brush Clearing
In addition to tree services we offer brush clearing for appearance as well as for meeting Flintridge brush clearance fire requirements.