Your Local Tree Service Professionals
28+ years of reputation for providing caring service with integrity and fair pricing.
Tree Services Topanga, California

Topanga's Professional Tree Service
---
Looking for professional tree services in Topanga? It's best to schedule well in advance so that work can be done at the best time of year for your particular trees. But we also provide emergency tree services, 24/7. Always at fair and reasonable rates. Our expertise and extensive experience includes tree pruning and trimming along with palm skinning, large tree removal, and stump removal.
Whether for emergency or scheduled services we always put safety first. And we'll clean up, haul everything away, then recycle or properly dispose of it. As part of our emergency tree service, we'll be happy to have a look around and advise you on follow-up maintenance issues. In addition to the following, our services to Thousand Oaks homes and businesses include brush clearing for appearance and fire protection.
As tree service professionals we keep safety in mind as we work towards the best appearance and health for your trees.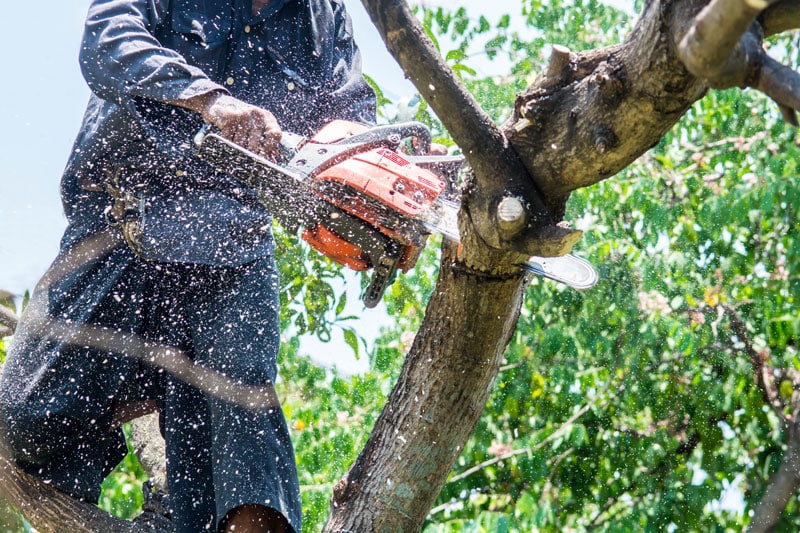 Topanga's Tree Trimming Experts
Each species has its subtle differences in proper pruning and trimming. For most that includes the fall or winter dormant season as being the best time. But for flowering species the best time is usually just after blooming. And for palms it's right around the time those staining and slippery seeds start to form.
The first 5 years are critical in establishing a healthy tree shape and proportion, so annual tree trimming service is a good investment. Regardless of age, trimming can range from moderate to extensive.
The first priority is clearing any dead and diseased wood. Thinning and topping selectively prune branches for a just-right balance of removing hazards, maintaining health, and establishing an appealing appearance. In a somewhat more extreme measure, crown reduction involves removing up to a forth of the branches for structural balance and wind resistance. We can also perform crown raising to create proper clearance for pedestrians and vehicles as well as for pruning for utility line clearance.
Our experts know just what to do to improve the appearance and health of all species common in Thousand Oaks. That includes removing dead or diseased wood as well as poorly located branches. Crowning removes lower branches for clearance while crown reduction removes as many as 1/4 of the branches to let more light through while both improving air circulation and the stress of winds as well.
Our services also include palm skinning for that classic Southern California look.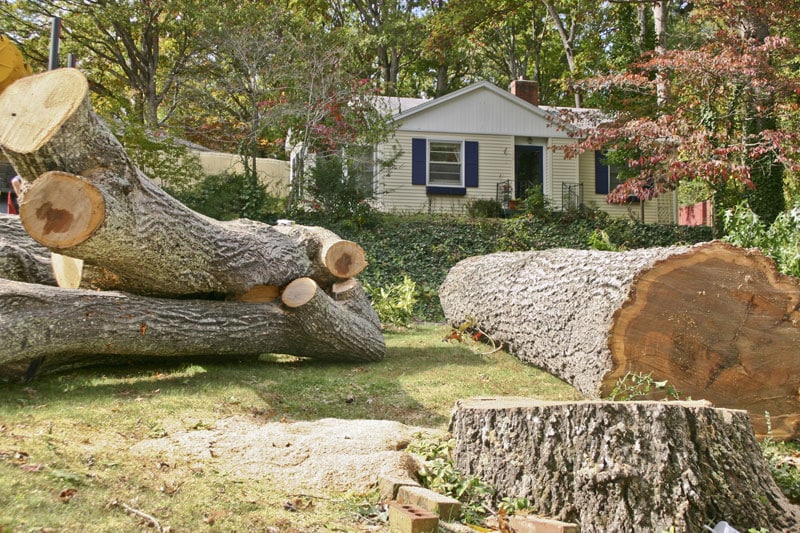 Tree Removal
We're dedicated to preserving trees as a vital part of our environment. But sometimes tree removal services can't be avoided due to age, disease, heavy storm damage, poor prior maintenance, or the planting of an inappropriate species for the location. Our large tree removal crews put safety first, assuring no damage to adjacent buildings, vehicles, or utility lines together with minimal disruption to landscaping. We fully understand Topanga city codes, filing any necessary permits and following all regulations.
Stump Removal
A stump left behind is unattractive, is a safety hazard, attracts insects (especially termites), and interferes with landscaping and gardening. Even with drilling and harsh chemicals they can take decades to decay. Our stump grinding equipment gets rid of them down to nearly 2 feet deep in just an hour or two. We have several stump grinders so we can maneuver into tight spaces and can always match the task to the machine.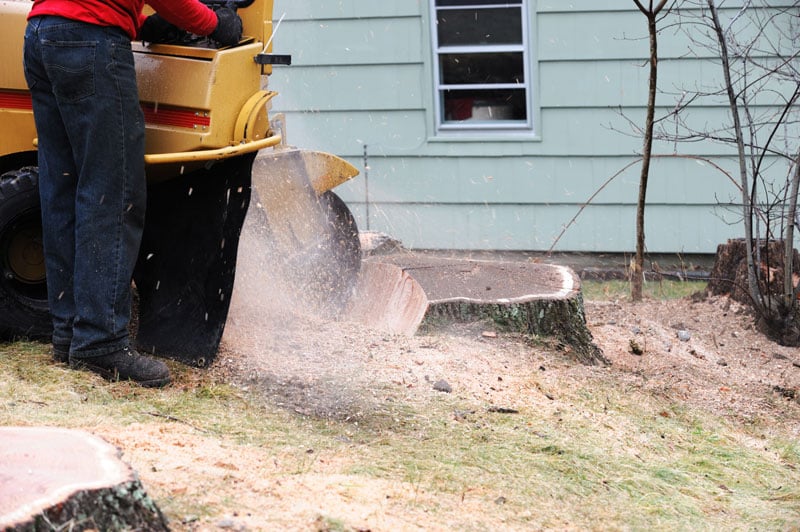 Emergency Tree Services
In the case of storm damage or any threat to safety or property, our 24-hour emergency tree service personnel will be there promptly to assess and remedy the situation. Whenever possible we'll stabilize and rescue the tree, but if necessary we'll provide emergency tree removal services with the subsequent cleanup.
Palm Skinning
Palm trimming improves appearance and greatly reduces fire hazards along with the risks of injury from heavy, sharp falling fronds. Palm skinning involves skillfully removing outer material to create the elegant "Southern California" look popular in the Topanga area
Choose Rancho Tree Care
---
With over 28 years in the business we've built a strong reputation for caring services, business integrity, and fair prices. Our customers appreciate the personal touch that only local family owned and operated business such as our can provide. We're safety-focused and attentive to details others often miss. Our services include full cleanup and haul-away, with proper recycling and disposal. Or we can leave sawdust and chips for your own use as mulch.