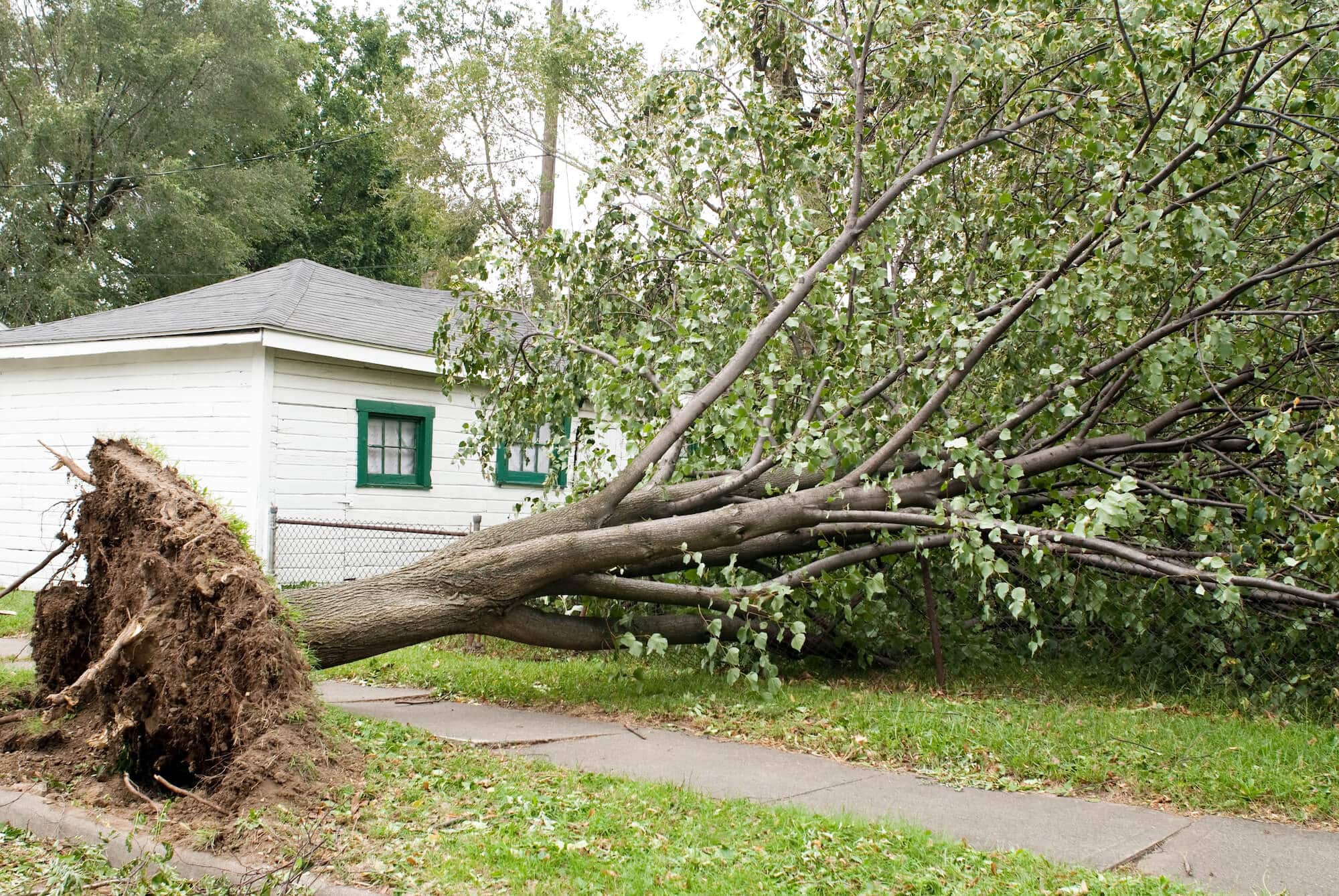 Emergency Tree Service
28+ years of reputation for providing caring service
with integrity and fair pricing.
Have a tree down? Or one that's threatening to come down? It doesn't matter if it's from wind, earthquake, mudslide, El Nino, a vehicle accident, or just age and disease. Our emergency tree removal services are ready 24 hours a day to eliminate the problem and restore safety. Our emergency tree service experts also take care of fallen or broken branches and stabilize a tree to prevent further damage.
Rancho Tree Care provides affordable emergency tree services to all Sherman Oaks, Tarzana, Woodland Hills, Santa Clarita, Simi Valley, Thousand Oaks and surrounding areas
Our Emergency Tree Service Procedures
Despite the pressures of time and whatever the emergency situation might be, our priority is always safety — of your family or employees, our staff, structures, and the tree itself. We'll evaluate the threat to structures and vehicles, and identify hazards before proceeding to immediately remedy current conditions. To mitigate further risks we can also stabilize a tree through windsail reduction, cabling, and/or bracing. We may also recommend crowning or other tree trimming services as follow-up.
We're well prepared for emergency tree removal services, with the latest in all the right equipment and a well-trained and experienced staff following industry best-practices. Whether a winter storm or some other tricky situation you can count on us for prompt and proper emergency tree service.
Choose Ranchos
---
Our emergency tree service begins with a careful assessment and a detailed up-front estimate. Family owned and operated, we're Better Business Bureau accredited and have in business for over 28 years. We're the polite professionals who do the job right at a fair price.