Your Local Tree Service Professionals
28+ years of reputation for providing caring service with integrity and fair pricing.
Tree Service Pasadena, California

Pasadena's Best Tree Service
---
We provide professional tree removal, stump removal, and tree trimming services to Pasadena homes and businesses. That includes emergency tree services available 24 hours a day. Whatever the service you can count on us to stay safety conscious, provide cleanup and haul away, and recycle or properly dispose of all wastes.
Emergency Tree Services
Have a tree down or heavily damaged? Whatever the cause, our 24 hour emergency tree service will be there promptly to fully take care of the situation. Armed with the latest equipment our well-trained crew will follow industry best practices to properly handle emergency tree removal. We're also well equipped to deal with or fallen and broken branches. As necessary we'll stabilize the tree through cabling, bracing, and/or wind-sail reduction then remove all debris.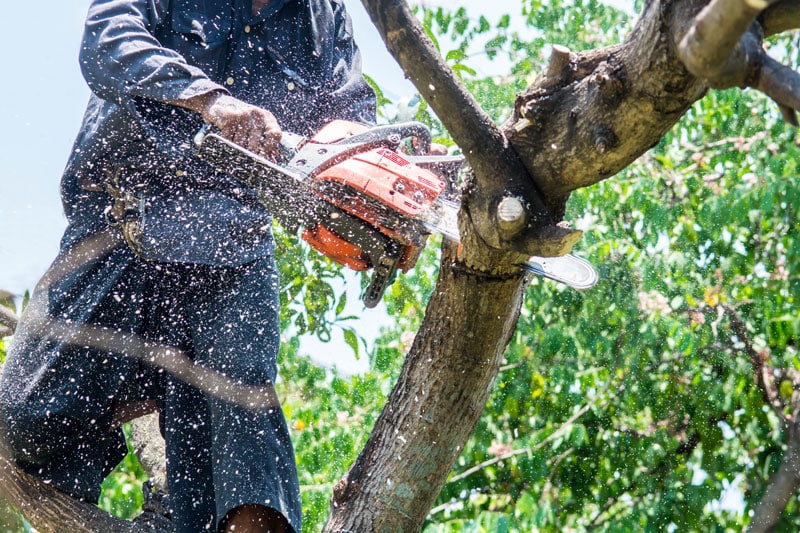 Tree Trimming Specialists
Tree trimming isn't just for appearance. It protects the tree as well as the building and people around it. The best time for pruning or trimming deciduous varieties in Pasadena trees is the fall and winter dormant season. For flowering species it's right after blooming. Trimming should be performed at least annually for the first 5 years of a tree's life to establish a healthy shape. As it matures tree trimming service is needed less often. The details are specific to each species, but the goal is always a balance of hazard reduction, appearance, and tree health.
Branch removal clears dead, diseased, or damaged wood.
Crown raising trims away lower branches to increase clearance below.
Crown reduction removes as much as a fourth of the branches and foliage to balance weight and to reduce wind sail.
Thinning selectively removes branches for improved air and light penetration.
Topping lowers the height of the tree.
Utility trimming creates clearance for power, phone, and other utility lines.
Palm Trimming and Skinning
Palm trimming should be done just before the palm begins producing seeds in order to avoid their staining and slip hazards. We're also experts in palm tree skinning for that elegant look so popular in Pasadena.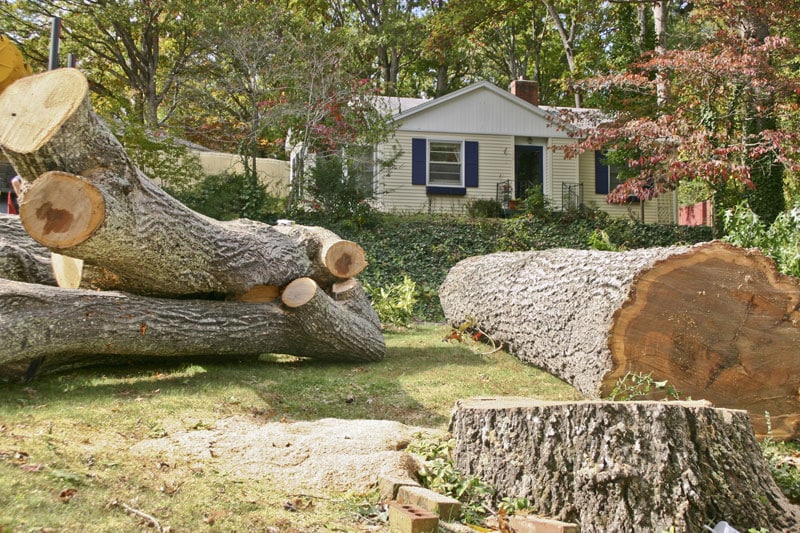 Tree Removal Service Pasadena
Trees are a beautiful part of Pasadena but sometimes there's no choice other than tree removal. The problem could be poor maintenance, disease, a bad location, storm damage, property renovation, overcrowding, or simply age. We'll start with an expert diagnosis to apprise you of your options.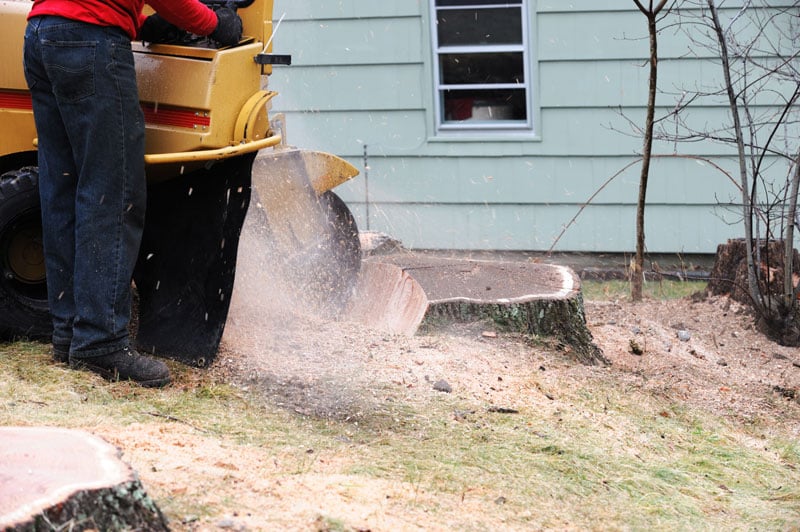 Stump Grinding
A remaining stump is an annoyance as well as a safety and insect hazard for years to come. Do-it-yourself tree stump removal methods involve either a huge effort or months (even years) of time. We have a range of stump grinding equipment, from small and maneuverable to high horse-power, so we'll always have the right tool for the job. Stump grinding typically takes roughly an hour and clears the trunk and roots down to a depth of around 20 inches so there's no longer any problems for landscaping or gardening.
Note: There's typically an additional fee for stump removal. Any estimate, quote, or bid should explicitly say whether or not it's included.
Choose Rancho Tree Care
---
We've had 28 years and counting of expert tree services, fair pricing, and business integrity. Family owned and operated we're BBB (Better Business Bureau) accredited. In addition to tree services, we provide brush clearing. Our lifelong customers appreciate our courteous professionals and their attention to details big companies often overlook.