Your Local Tree Service Professionals
28+ years of reputation for providing caring service with integrity and fair pricing.
Tree Service Mission Hills, California
Best Tree Service Near You In Mission Hills
---
Need tree services at your Mission Hills home or business? Our tree care professionals provide expert pruning and trimming, tree removal, and stump grinding services at competitive prices. They're experts in balancing tree health, safety, and appearances and will be happy to take care of the cleanup, haul away, and proper disposal and recycling of all wastes. When you are looking for a tree service near Mission Hills you can count on Rancho Tree Care to be there on-time and always on-budget
Emergency Tree Services
Storms, mudslides, earthquakes, vehicle accidents… downed limbs or a downed tree in Mission Hills? Our 24 hour emergency tree service are always on call to assess the situation and restore safety. Whenever possible we'll rescue and stabilize the tree against further damage. That may involve removing damaged branches, cabling, bracing, and/or reducing wind loads. If that's not possible our emergency tree removal service stands ready.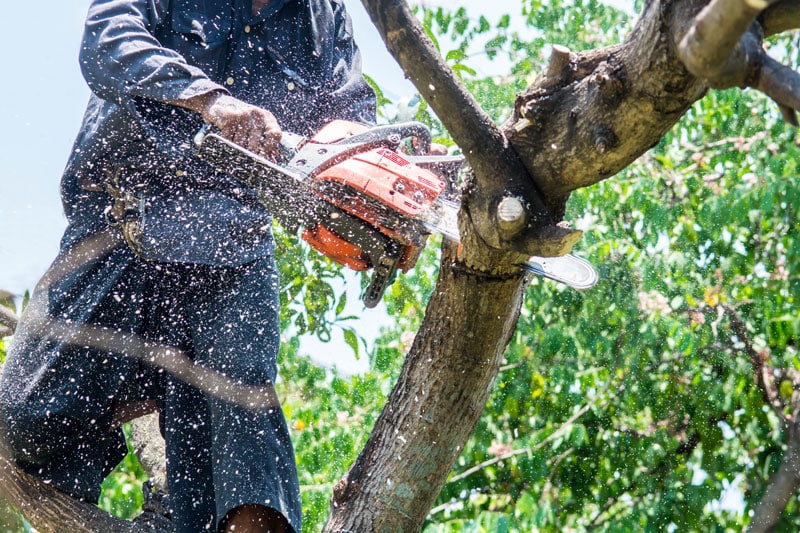 Pruning and Trimming
Trimming and pruning carefully shortens and removes branches for a balanced approach to reducing safety hazards, maintaining the health of the tree, and achieving the best in appearance. There are many types of tree trimming services and innumerable details for each. We're knowledgeable in all the varieties popular in Mission Hills so we'll skillfully select whatever's most appropriate for the species and the individual tree, along with your own desires and priorities.
Cleaning removes dead wood along with any broken or diseased branches.
Crown raising improves clearance below the canopy for the benefit of views, pedestrians, vehicles, and signage.
Crown reduction requires the skill that only comes from our extensive training and experience. It removes as many as 1/4 of all branches in order to balance weight, reduce wind loading, and maximize views.
Thinning selectively removes branches for better light penetration, air circulation, and views.
Utility trimming provides clearance for power, cable TV, and phone lines.
Our team also includes specialists in palm tree trimming and palm tree skinning for the very best in appearance. Proper trimming is also important in reducing fire risks as well as in minimizing the hazards of falling fronds and avoiding those slippery, staining seeds.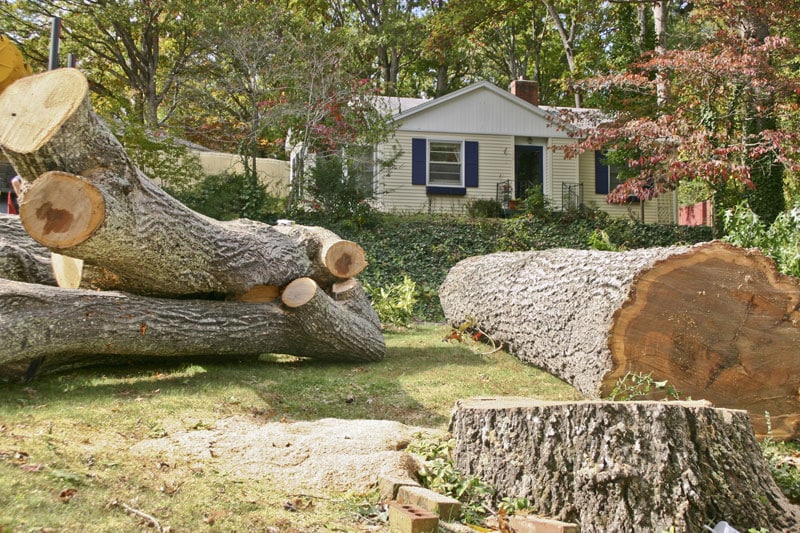 Tree Removal
We're in this business because trees are are so important to beauty and the environment. But poor maintenance, age, and disease may leave no options other than our tree removal services. Storm damage, overcrowding, planting too near a structure or pavement, and site renovations are additional reasons.
We have all the right skills and equipment for safe and efficient large tree removal, and our well-trained crew always follows industry best practices. That includes proper disposal and recycling after clean up. As in most areas, state and local regulations apply in Mission Hills, requiring approval and permits for trees above a certain size. We'll take care of that paperwork and abide by all restrictions.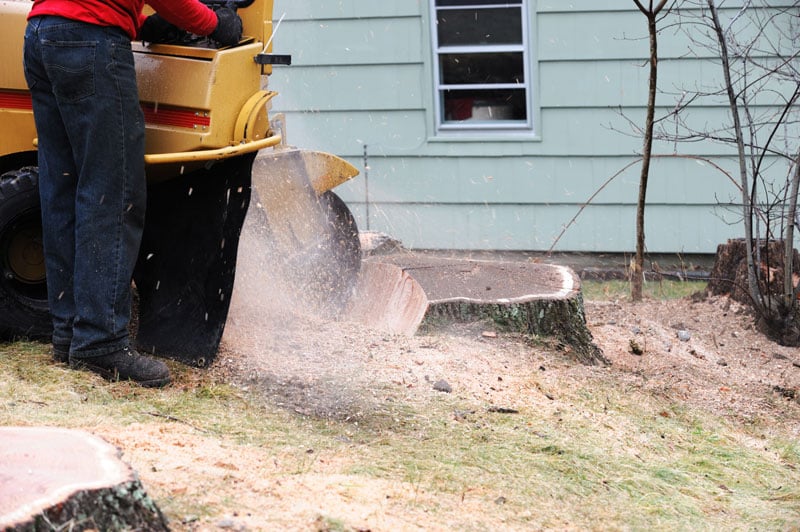 Stump Removal
Left with a tree stump from a previous owner, tenant, or tree removal? Even a few inches of trunk sticking out above the ground can be a real annoyance posing a trip hazard, complicating mowing, and interfering with landscaping or gardening. Hacking away with an ax really doesn't do the job, and hazardous chemicals can take years and years. With an arsenal of stump grinding equipment we can reach just about any location and completely get rid of that stump in just an hour or two. That includes roots down as deep as 20 inches so there's no problems gardening. We can haul away the resulting wood chips or leave them for you to use as mulch.
Choose Rancho Tree Care
---
Family owned and operated, we've in business for over 28 years, building a strong reputation of expertise, skill, and fair pricing. Better Business Bureau (BBB) accredited, we're fully licensed and insured. Our courteous tree service professionals pay attention to details that workers at large companies often overlook, and we make sure they have the latest and best equipment to do the job right.
In addition to fully cleaning up after ourselves we can also take care of your brush clearing needs, including establishing brush clearance distances as required by local ordinances in Mission Hills.