Your Local Tree Service Professionals
28+ years of reputation for providing caring service with integrity and fair pricing.
Professional Tree Services
---
We're Reseda's affordable and courteous tree care professionals, serving residential and commercial customers with attention to every detail. Our expertise includes pruning and trimming, tree removal, stump removal, brush clearing, and more with full clean up and haul away.
Emergency Tree Services
A dangerous situation can arise at any time, so we're setup for quick-dispatch 24 hour emergency tree services. Whether a large branch or tree down, or threatening to come down, we'll protect landscaping and property with immediate action. After assessing the tree and surrounding risks we'll stabilize it through bracing, cabling, and/or wind reduction trimming along with debris cleanup. When that won't be sufficient we offer emergency tree removal services.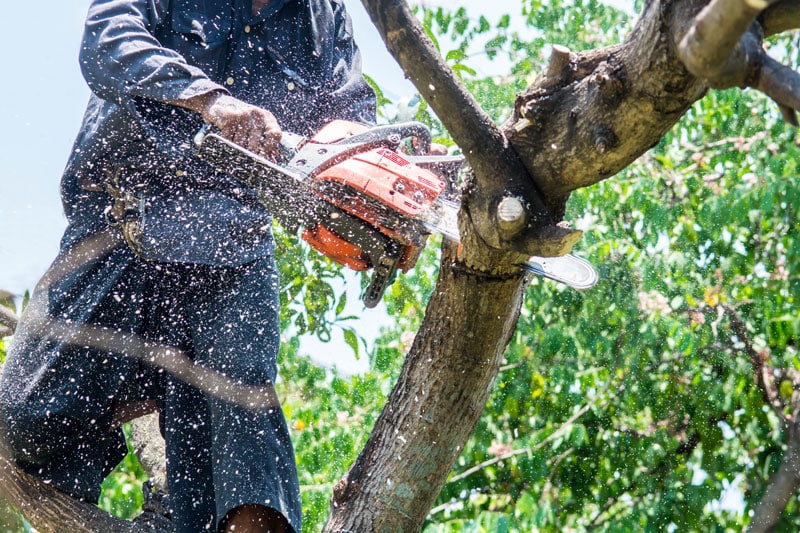 Tree Trimming
Regular trimming preserves appearances, tree health and longevity, and safety. During the first 5 years annual trimming is recommend to establish the proper shape. After that it can be less often.
At their most basic, pruning and trimming are the careful shortening and removal of branches. But there are a myriad of details specific to the purposes of trimming, the species, and the individual tree. Here are some terms you might have heard but weren't sure what they meant.
Cleaning removes dead, broken, diseased, and poorly attached limbs.
Crown Raising removes lower branches for better clearance.
Crown Reduction removes up to 1/4 of all branches, requiring extra skill to balance the structure, improve light and air penetration, and reduce wind resistance.
Utility Trimming establishes clearance for overhead utility lines.
Our training and years of experience also include palm tree trimming, removing the hazards of those large fronds and slippery, staining seeds. For an even better appearance our palm tree skinning achieves the sleek Hollywood look popular in Reseda.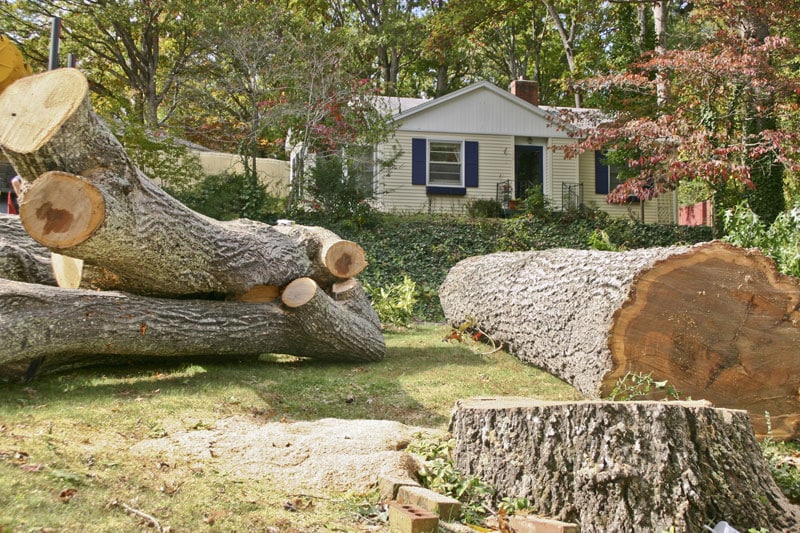 Tree Removal
Few people want to loose the beauty and shade of a tree. But poor maintenance, serious storm damage, a diagnosed severe disease, an inappropriate species or location, or site renovation can leave you with no other choice. We're Reseda's local experts for fast safe branch and tree trunk removal. We know how to do the job efficiently while protecting landscaping, buildings, people, and utilities.
City codes in effect in Reseda restrict large tree removal. Above a certain size (very roughly 10 feet high), prior approval and a permit are required. The requirements are detailed and specific, but we'll take care of all that for you.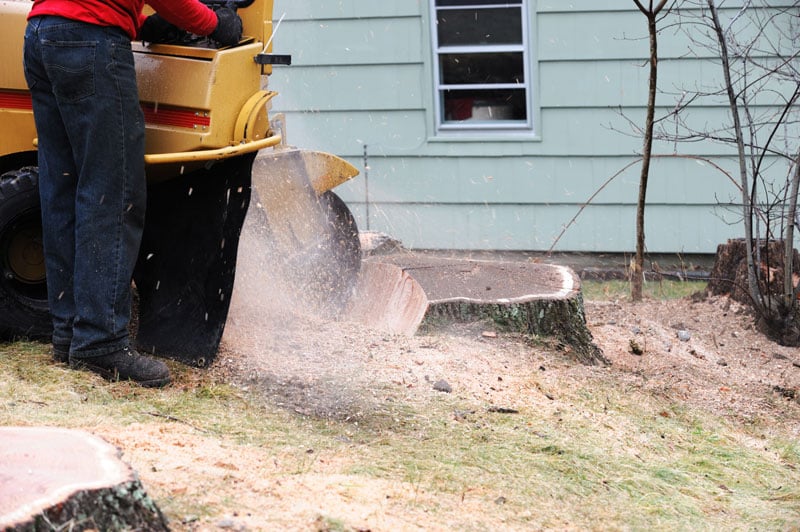 Stump Grinding
Even a few inches of stump remaining is ugly, an inconvenience in mowing, and a trip hazard. It also invites insects, particularly termites, and can interfere with fencing and gardening. Left to themselves they take years, often decades, to decay away. And do-it-yourself methods are usually far less than fully effective.
For tree stump removal we have an array of gas-powered stump grinding equipment ready to match your particular job. Their sharp carbide blades complete the job in just a couple of hours, even roots down to 20 inches deep so you can garden right on top of where it used to be. At your request we can leave the wood chips for you to use as mulch.
Choose Rancho Tree Care
---
We have a 28+ year reputation for knowledgeable service with integrity and fair pricing — just check our reviews. Family owned and operated we're BBB (Better Business Bureau) accredited, fully insured, and licensed. We're up to date with the latest in training and equipment. So call us for a complimentary free on-site consultation.