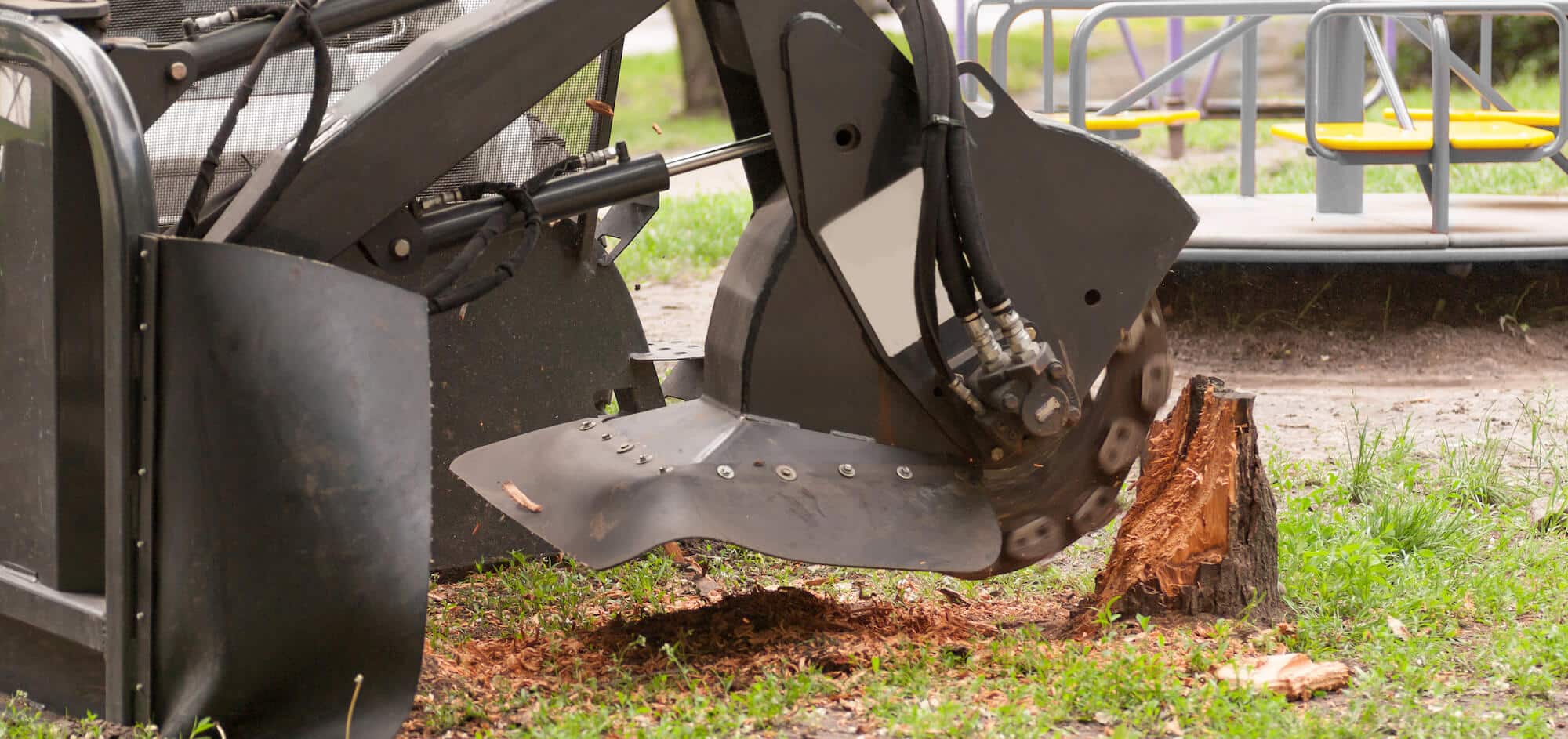 Professional Stump Grinding Services
28+ years of reputation for providing caring service
with integrity and fair pricing.
Tree service professionals will always note in any estimate, quote, or bid for tree removal if the fee includes stump removal. If not, you'll be left with several inches of the trunk sticking up out of the ground. And that's an annoyance that will, at best, take years or even decades to naturally decay. Take a look at the tree right at the ground to see how large the problem will be. Whether part of our tree removal services or for a tree long gone, our stump grinding pros get rid of that nuisance in just an hour or two.
Rancho Tree Care provides affordable stump grinding services to all Sherman Oaks, Tarzana, Woodland Hills, Santa Clarita, Simi Valley, Thousand Oaks and surrounding areas
Stump Problems
The remains of the trunk are an obstacle to landscaping, an annoyance to mow around, and a trip hazard to people. The stumps of trees and bushes are ugly and get in the way of fencing, pavement, gardening… and fully enjoying your yard. The deadwood attracts termites and other insects. On the other hand it may continue to grow, sprouting as well as sending out more roots.
Out in the countryside a tractor can simply pull out the stump. But that disrupts a large area, so tree stump removal in a lawn is much more of a problem. Do-it-yourself approaches require either a lot of effort, or a lot of time. Either exhausting hand chopping or drilling, applying chemicals, and waiting. Either approach can still leave you with much if not all of the bush or tree stump remaining.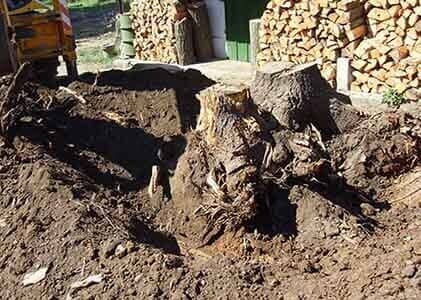 Stump Grinding
Stump grinding is far faster than chopping and chemical methods, and poses no hazard to the environment. Stump grinders are usually gasoline powered and use a fast-spinning cutter disk to chop the trunk and nearby roots into fine wood chips. Properly done, wood is removed down to about 20 inches deep, fully clearing the area for lawn, gardening, or whatever you choose. The cost of tree stump removal depends on the size of the stump and the type of tree.
The Grinder
While the highest horsepower gives the fastest results, it leads to a machine that may be too large to maneuver into smaller work areas.  And it's certainly over kill for bushes.  So we have several grinders to match the job.  To save us time, and you money, we use fresh extremely sharp carbide cutter disks.
Our Tree Stump Removal Services
---
Just renting a stump grinder approaches or exceeds $200 per day. And without proper training and safety measures it's a dangerous operation. So letting our tree service professionals take out the stump is a wise decision. They keep things confined so there's minimal debris to clean up. We can haul away the wood chips, or you can keep them for use as mulch.
Family owned, Ranchos has spent 28 years building a trusted reputation for outstanding services and fair pricing. Our courteous experts are ready for your residential and commercial needs and always put safety first.