Your Local Tree Service Professionals
28+ years of reputation for providing caring service with integrity and fair pricing.
Tree Services San Fernando, California

San Fernando's Professional Tree Service
---
Our professionals serve San Fernando with exceptional tree care services. Whether scheduled or emergency, that includes pruning and trimming, tree removal, and stump removal. Backed by the latest equipment, our team is fully trained and includes palm tree specialists.
Emergency Tree Services
The need for emergency tree service can arise anytime, day or night. Be it an El Nino winter storm, earthquake, or vehicle accident we'll arrive promptly 24/7 to identify and mitigate hazards. Rescue work includes trimming, cabling, and bracing. And in the worst cases emergency tree removal.
As tree service professionals we keep safety in mind as we work towards the best appearance and health for your trees.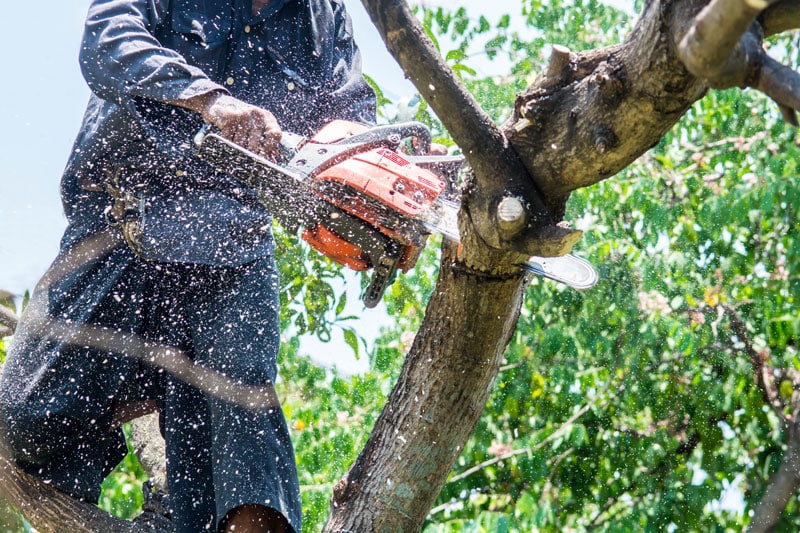 San Fernando's Tree Trimming Experts
Annual tree trimming service is especially during the first 5 years of a tree's life, establishing a strong structure and pleasant proportions. Later pruning and trimming can be a little less often, primarily as needed for hazard reduction.
Our skilled and experienced team pays attention to the particular needs and methods for each species, and each individual tree. That may involve thinning the crown for improved light and air circulation, reducing the crown by up to 1/4 for structure and wind resistance, or raising the crown for clearance below. Whatever the need might be they'll skillfully balance hazard reduction, tree health, and appearances.
Palm Trimming and Skinning
Most trees should be trimmed during their dormant season, or shortly after blooming. But for palms the right time is before seeds have much chance to grow. That conserves the palm's resources, and avoids slippery staining seeds falling onto pavement. Palm trimming should also remove hazardous fronds. Our specialists can also perform palm tree skinning for that classic smooth Southern California look.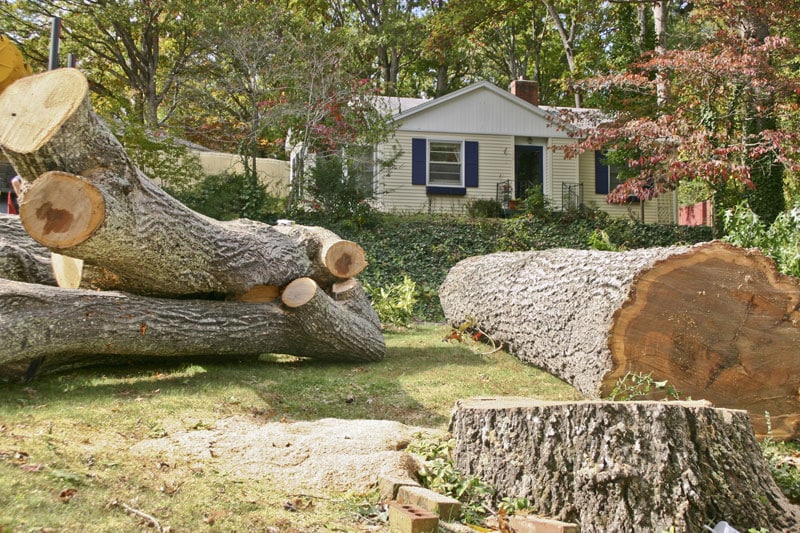 Tree Removal Service
Trees provide wonderful benefits, practical as well as aesthetic. But sometimes there's no option besides removal. The issue may be a disease, damage, poor maintenance, or simply age. Or the wrong species may have been planted too close to underground utility lines years ago.
We're the San Fernando experts for small and large tree removal, with all the right skills and the best equipment. Safety is the number 1 priority — for our workers as well as for nearby buildings, vehicles, and overhead utilities. For tree trunk removal we can either haul it away or grind it for your use as mulch. Regardless, we'll adhere to all San Fernando city and county codes regarding prior approvals, permits, and replanting requirements. The details are complicated, but we know exactly what to do and when.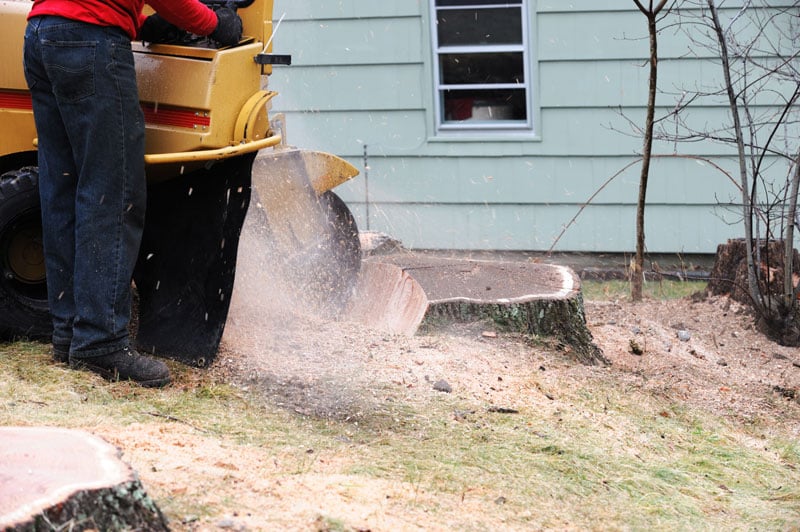 Stump Grinding
A stump left behind is an eyesore, a trip hazard, and a lawn care nuisance. Plus it attracts insects such as termites. Most stump removal methods take a great deal of time and effort if they're effective at all. But our several gas-powered stump grinders mean we can remove just about any stump, anywhere, in just an hour or two. All the way down to 20 inches deep so you can even garden right on the spot. We can either remove the chips or leave them behind for you to use.
Choose Rancho Tree Care
---
Family owned and operated, we've been providing a full line of tree care services for over 28 years. Plus brush clearing and related services. Rancho is BBB accredited and all work is performed by contentious courteous professionals who attend to every detail. They're always ready to answer your questions. And at your request, we'll clean up and haul away leaves, branches, and other waste for proper disposal or recycling.