Your Local Tree Service Professionals
28+ years of reputation for providing caring service with integrity and fair pricing.
Tree Services Thousand Oaks, California

24 Hour Emergency Tree Services
---
Need tree care services in Thousand Oaks? Whether that's annual pruning and trimming, a tree removal service, or stump grinding our well-trained professional crew is ready with all the right equipment. Emergencies requiring immediate attention can happen any day or night, so we're ready for a prompt dispatch 24/7. Our residential, HOA, and commercial customers know they can count on us for a job done right at competitive rates.
Whether for emergency or scheduled services we always put safety first. And we'll clean up, haul everything away, then recycle or properly dispose of it. As part of our emergency tree service, we'll be happy to have a look around and advise you on follow-up maintenance issues. In addition to the following, our services to Thousand Oaks homes and businesses include brush clearing for appearance and fire protection.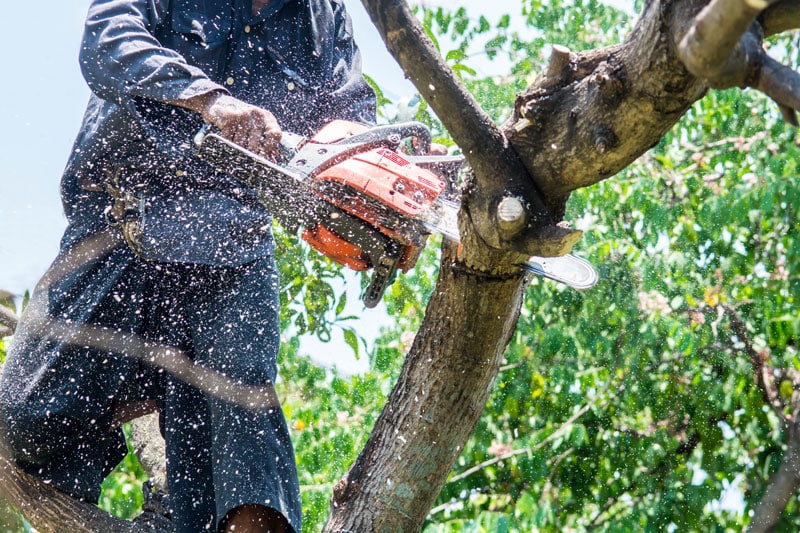 Tree Trimming
Pruning and trimming are especially important in the first five years of a tree's lifetime in order to establish a good shape, with an annual tree trimming service recommended. As it matures pruning and trimming can be done less often, and becomes more for disease and hazard reduction.
Selective shortening and removing branches is best done in the dormant winter season. But flowering species are best trimmed just after blooming. And palm trees should be trimmed just before they start making seeds.
Our experts know just what to do to improve the appearance and health of all species common in Thousand Oaks. That includes removing dead or diseased wood as well as poorly located branches. Crowning removes lower branches for clearance while crown reduction removes as many as 1/4 of the branches to let more light through while both improving air circulation and the stress of winds as well.
Our services also include palm skinning for that classic Southern California look.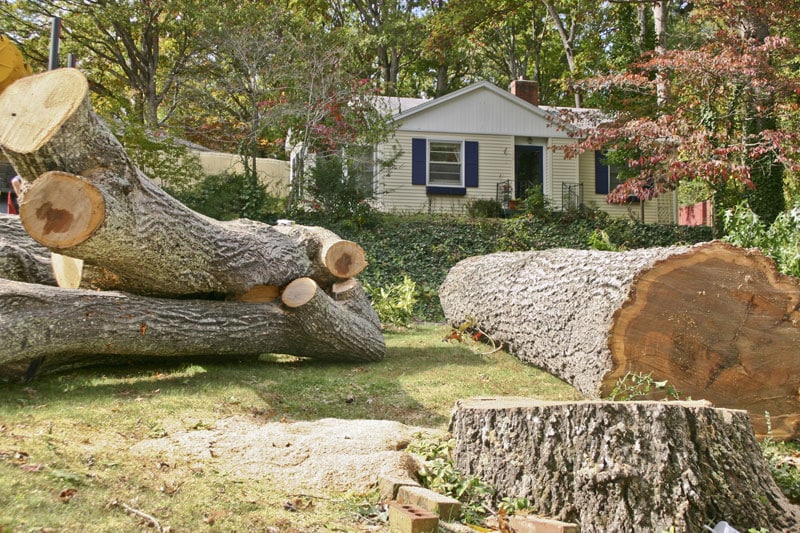 Tree Removal
We prefer to save trees whenever possible but sometimes age, disease, damage, and poor prior maintenance may not leave any other choice. Other common reasons for calling our tree removal service include
inappropriate species planted too near a building, driveway, or sewer line,
new building plans or landscaping renovations,
overcrowding by buildings or other trees, or
violation of zoning or safety regulations.
For large tree removal we complete extra planning and take extra care for the safety of nearby building and vehicles as well for the safety of our crew. Like most California cities Thousand Oaks has codes and ordinances relating to removing trees larger than a certain trunk diameter. We'll take care of approvals and permits, and do everything by the book.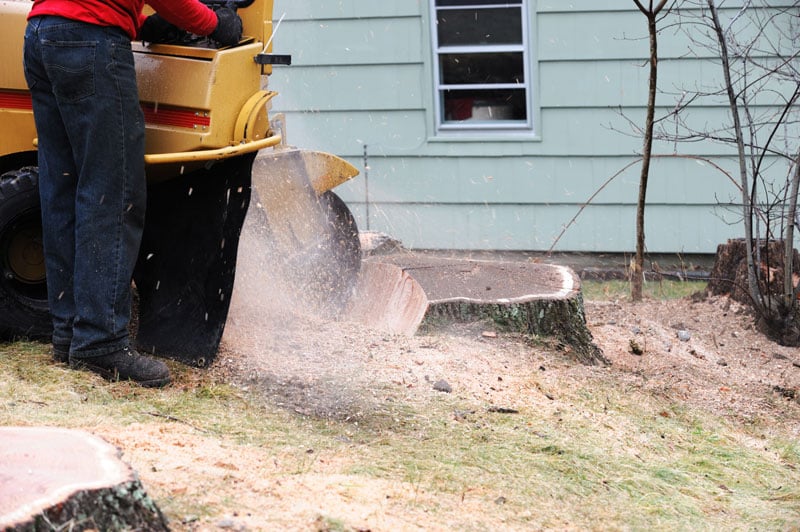 Stump Grinding
Stumps present obstacles to landscaping, gardening, and mowing. They can be a safety hazard and are simply ugly. Make sure that stump removal is part of any tree or trunk removal bid. Otherwise you'll be left with a stump that will take years or decades to decay. Even using hazardous chemical methods can take well over a year.
Our powerful stump grinding equipment removes wood down to 20 inches deep so there's no lawn, landscaping, or gardening problems. With an array of grinders we'll have a machine that's just right for the job.

Choose Rancho Tree Care
---
Family owned and operated we have over 28 years of experience, building a great reputation. Just have a look at our reviews. We're BBB accredited, and our team attends to details others often overlook. And we're very economical.