Your Local Tree Service Professionals
28+ years of reputation for providing caring service with integrity and fair pricing.
Woodland Hills Tree Service Professionals
Professional Tree Services
---
We're fully operational and ready to meet all your tree care needs, including 24 hour emergency tree services. Serving Woodland Hills, we equip our professionals with the latest equipment for the best in affordable pruning and trimming, tree removal, stump grinding, and more. And we're thorough, providing complete clean up and haul away services with recycling and proper disposal.
Emergency Tree Services
The need for emergency tree services can arise any time of the day or night, so we're always prepared for prompt arrivals in Woodland Hills. After carefully assessing the situation we'll protect structures and if possible rescue the tree through limb removal, trimming for wind load reduction, cabling, and bracing. If not, our emergency tree removal services can start immediately.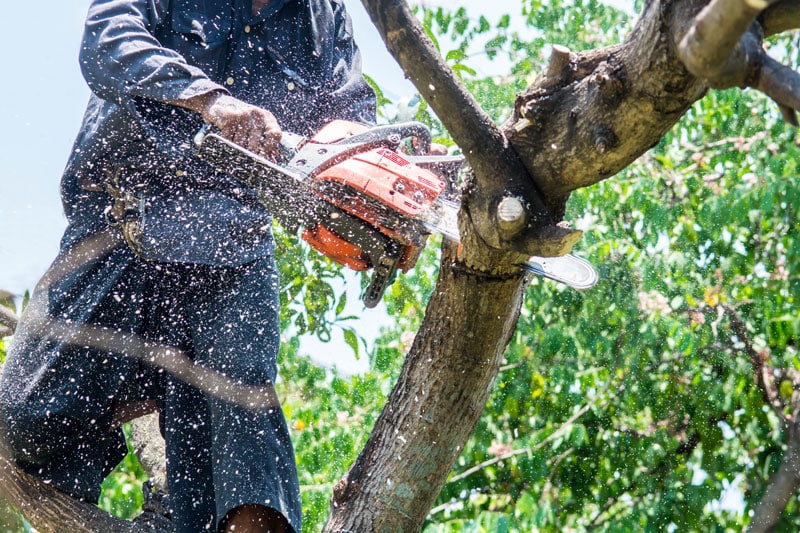 Pruning and Trimming
Pruning and trimming are important for the first five years of a tree's life and should be performed annually to establish a healthy and attractive shape. After that maintaining tree health incurs less frequent attention, plus as needed for hazard reduction. We provide expert affordable tree trimming services combining various types of trimming depending on the particular species and individual tree.
Clearing to remove dead wood, poorly attached branches, and broken or diseased branches.
Crown raising (removing lower branches) to improve clearance for vehicles, people, signs, and so on.
Crown reduction to improve structural integrity and reduce wind loading. With up to a forth of branches removed this service requires extra skill and expert judgment.
Thinning to improve light penetration and air circulation as well as views.
Utility trimming to create clearance for overhead power, phone, and cable TV / internet lines.
Palms
We're the Woodland Hills experts in the special care palm trees need. We'll eliminate the hazards of falling fronds and know exactly when palm tree trimming is needed to avoid those slippery and staining seeds. We can also perform palm tree skinning for a groomed "Hollywood" look.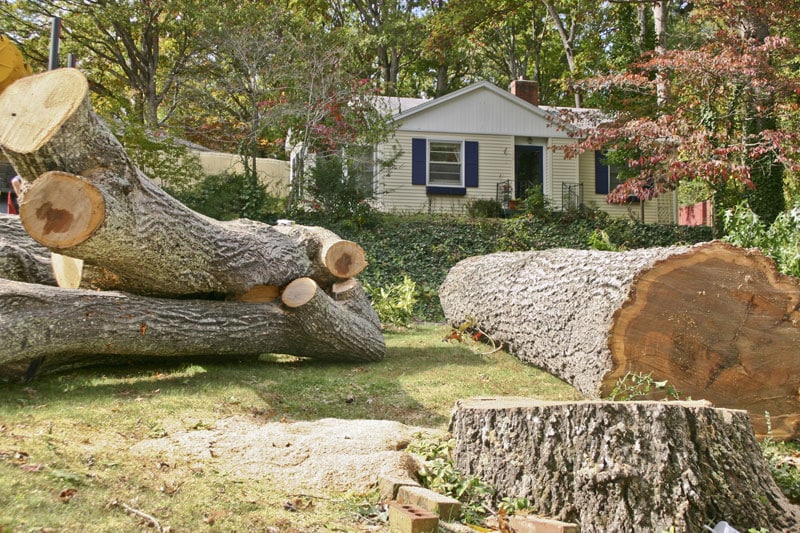 Tree Removal
While we treasure every tree, but sometimes there's really no choice but to remove one. It could be a matter of disease, heavy storm damage, posing a hazard to nearby structures and utilities, shade issues, or simply age. Our tree removal service begins with safety planning and ends with full haul-away or grinding into mulch. Large tree removal in Woodland Hills is subject to restrictions, requiring prior approval and a permit, and may require a re-planting. We'll take care of all of that as well.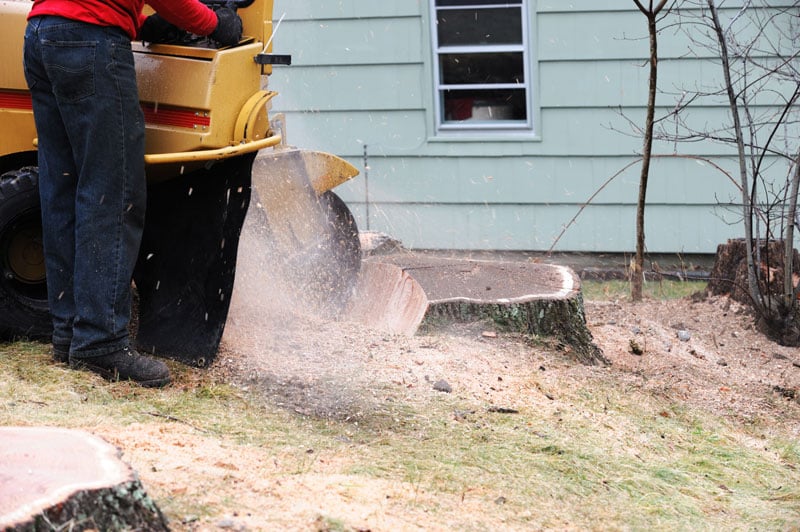 Stump Removal
Even just a few inches of tree trunk left above ground is an eyesore, a tripping hazard, and a mowing inconvenience. It may interfere with gardening and landscaping, and may attract insects (especially termites). Chemical tree stump removal solutions pose an environmental hazard, take months to years, and may not be all that effective. Other do-it-yourself methods are a lot of work.
Our stump grinding equipment uses sharp carbide blades to quickly remove stumps, including roots, all the way down to as deep as 20 inches. It only takes a couple of hours and reduces everything to wood chips, that we can leave for your use or haul away.
Choose Rancho Tree Care
---
Known for our fair pricing, integrity, and expertise we've been trusted by home and business owners, home owner associations, and property managers in Woodland Hills for over 28 years. Just check our reviews. Family owned and operated, our team is courteous and professional, with a focus on detail and safety.