Local, Trusted North Hollywood Tree Service
28+ years of reputation for providing caring service with integrity and fair pricing.
Tree Service North Hollywood, California
Comprehensive Tree Services
---
We provide a full range of tree services for homes, HOAs, and businesses in North Hollywood. With nearly 30 years in the business and a strong reputation for expert services and fair pricing, we provide pruning and trimming trimming (including palm tree skinning), tree removal, stump removal, and brush clearing services.
Emergency Tree Services
Threatening situations can arise any time of the day or night, so we offer 24-hour emergency tree services in North Hollywood to protect property and provide the best chance of saving the tree.  Whether it's a large fallen branch or an entire tree threatening to come down we'll evaluate the threat to vehicles and structures as well as the condition of the tree.  Whenever possible we'll first stabilize the tree, cleanup the site, and as warranted follow up to guard against future hazards.  Or when necessary we offer emergency tree removal services.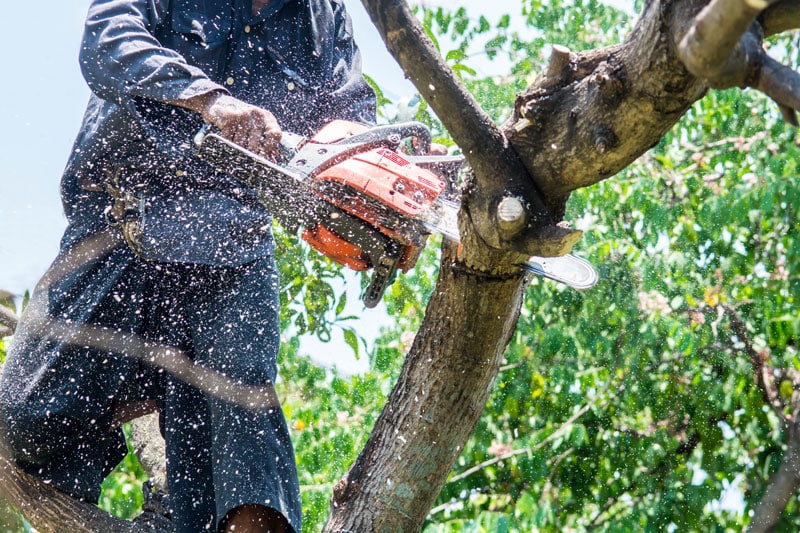 Tree Trimming
During the first five or so years of a tree's lifetime annual pruning and trimming are recommended to establish a healthy shape and balance. After that tree trimming services need not be so frequent, and may become part of a hazard reduction plan.
The various types of trimming apply to the "crown" — the branches and leaves — and include the following.
clearing dead or diseased wood along with poorly attached branches
thinning to shorten or remove selected branches for an attractive appearance, structural balance, and to let in air circulation and light
crown raising removes lower branches to raise clearance
crown reduction removes up to a fourth of all branches for structural balance and integrity
utility trimming clears branches that threaten overhead power or communication lines
Palm Tree Trimming
Palms need regular trimming as well. It improves the look, reduces the hazards of fire and falling fronds, and removes nesting places for rodents. It also removes seeds before they have a chance to cause a staining slippery mess. We're also experts at palm skinning for that classic Hollywood look.
Note:  Southern California palms are being hit hard by the South American palm weevil as well as by Fusarium fungus.  That includes North Hollywood.  We'll inspect for these problems, and work to keep your palms strong and healthy.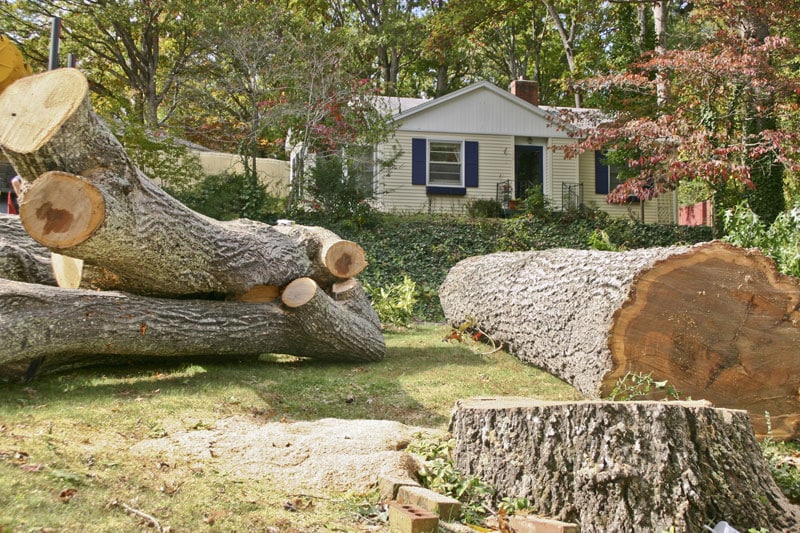 Tree Removal North Hollywood
Sometimes there's no option other than tree removal. It could be due to age and generally poor condition or a specific disease, storm damage, or clearance issue. It might be the wrong species planted too close to pavement or a structure. Or you may be making major renovations. We'll do the job safely, including clean up, haul away, and proper disposal or recycling. Or we can grind to wood chips on your property for your own use.
In North Hollywood there are strict regulations and permit requirements that apply to trees above a certain height and those with trunks above a certain diameter. We'll take care of all that. Large tree removal requires special skills as well as extra safety precautions for our workers as well as for nearby buildings, vehicles, and people. Our decades of experience and the latest equipment keep everyone and everything safe throughout the process.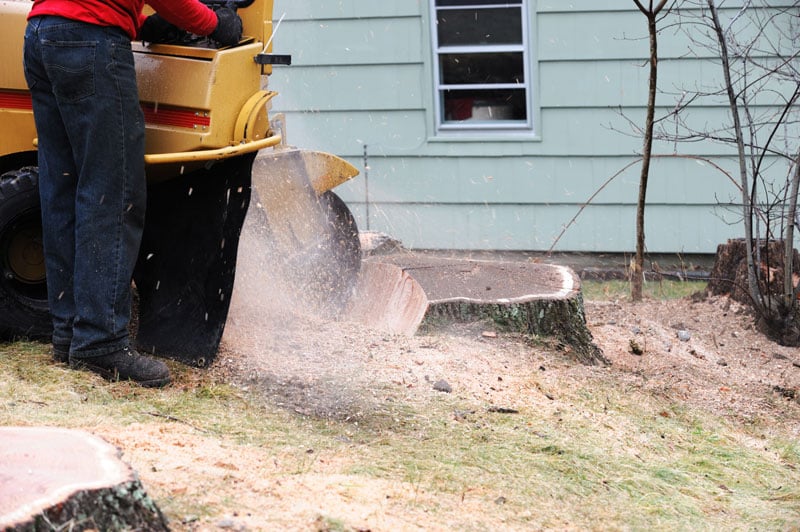 Stump Grinding
Removing a tree or trunk still leaves behind the roots and a few inches of trunk above the ground. Those are tripping hazards and interfere with landscaping and mowing. They also attract insects. Even with chemical treatments and chopping they usually remain a problem for many years.
Stump grinding is the best approach to tree stump removal. We have a range of grinders so we can reach into tight spaces as needed with the highest horsepower that fits. In just a couple of hours we can remove the stump as well as roots down to as deep as 20 inches. We can haul away the wood chips, or leave them for you to use as mulch.
Note:  If not listed explicitly in a tree removal or tree trunk removal quote, stump grinding is all but certainly not included.  We make it clear what is and isn't covered in our pricing.
Choose Rancho Tree Care
---
We've been building our reputation for expert tree care and fair business practices for over 28 years.  Family owned and operated our tree service professionals are skilled, knowledgeable, and courteous.  They pay attention to every detail.  And we supply them with the latest equipment for safe and efficient work that keeps prices down.