Your Local Tree Service Professionals
28+ years of reputation for providing caring service with integrity and fair pricing.
Tree Service Glendale, California

Glendale's Professional Tree Service
---
We serve Glendale's homes and businesses with exceptional tree care services. Whether you need pruning and trimming, tree removal or stump grinding our professionals are dedicated to maintaining natural beauty, with tree health and safety their foremost concerns. And they're ready for prompt emergency tree services.
Emergency Tree Services
Difficult situations can arise at any time — a tree down or broken branches from a storm, mudslides, earthquakes, even vehicle accidents. Our Glendale 24 hour emergency tree services are ready 7 days a week to secure the scene and stabilize the tree. In many cases we can rescue the tree, but as necessary our emergency tree removal services can take care of everything, including cleanup and haul away.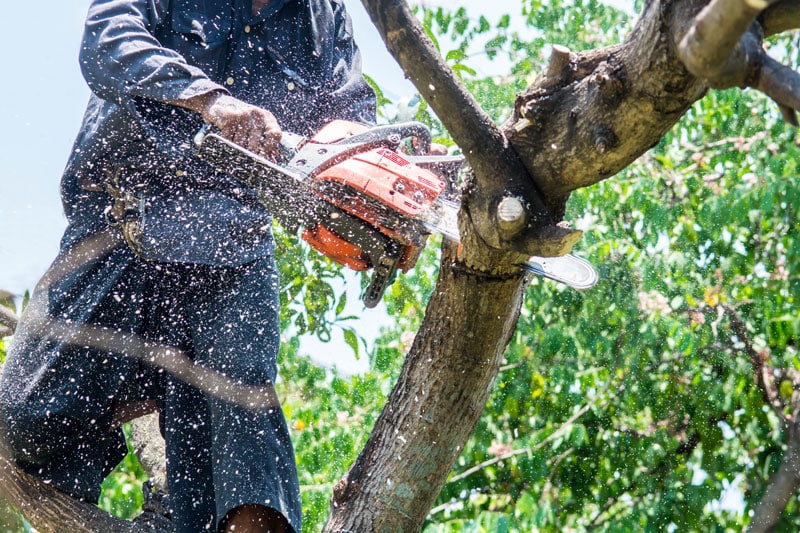 Tree Trimming Specialists
Pruning and trimming are especially important during the first 5 years of a tree's lifetime to establish an aesthetic and structurally sound shape. During that time annual tree trimming is recommended. After that, it can be every few years or as needed for hazard reduction. Remember — it's not just about appearance. It's necessary for the health and longevity of the tree as well as for the safety of everything nearby.
Our experts know the proper techniques for each species commonly found in Glendale and Southern California landscaping. In addition to shortening or removing selected branches, we'll remove any diseased or dead wood. Our crown thinning service opens up the crown (leafy upper part) for improved sunlight penetration and air circulation. Crown reduction may remove as much as 1/4 of the branches for strength and wind resistance. And crown raising provides better lower clearance.
Palm Trimming and Skinning
We have specialists in attending to the needs of palm trees. Their skills include removing hazardous dead fronds as well as seeds before they fall and make a slippery and staining mess. We can also perform palm skinning for a classic So-Cal look.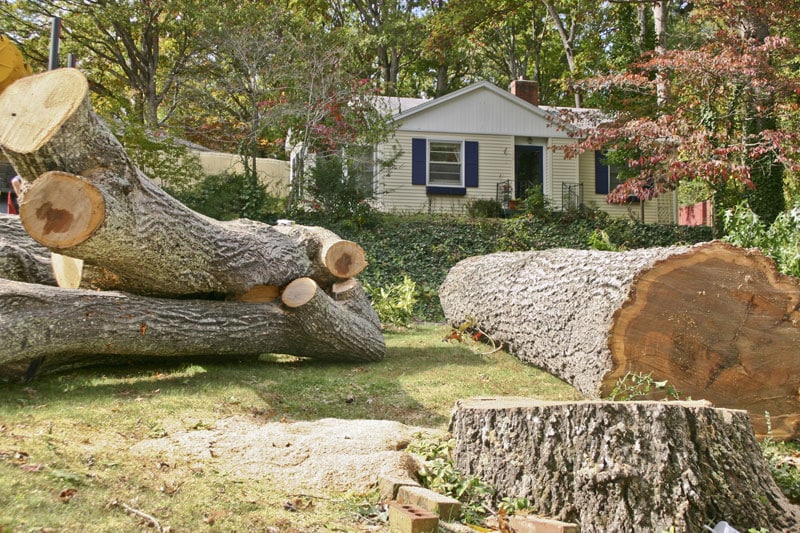 Tree Removal Service Glendale
We'll do our best to diagnose and rescue a tree, but sometimes tree removal is the only option. That could be because of damage, age, disease, prior neglect, an inappropriate species, or an inappropriate location. We put safety first, and have the right skills and equipment to protect utility lines, nearby structures, and landscaping while also keeping vehicles and pedestrians safe. We'll take care of Glendale permits and requirements, and can either remove all materials or grind them for your use as mulch.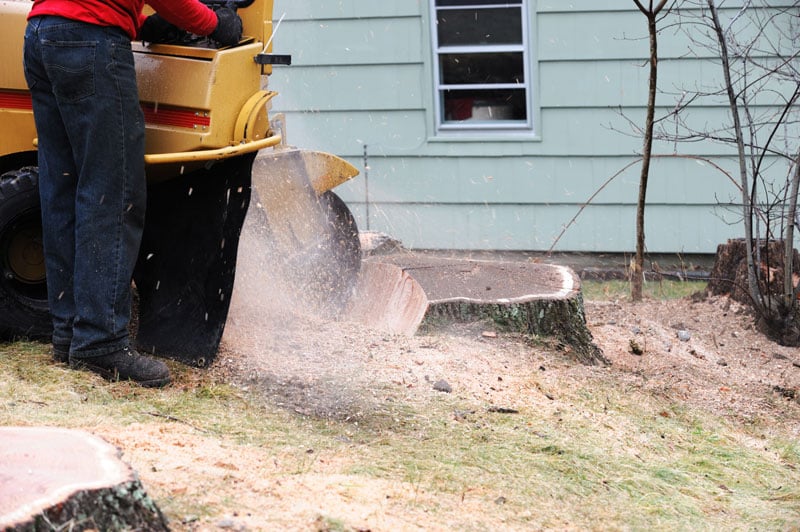 Stump Grinding
Removing a tree still leaves several inches of the trunk just above the ground, and roots below. Stumps are an eyesore and a safety hazard. And they have a habit of getting in the way. They take years to decades to decay, and quick removal methods rarely work as advertised. Our various gas-powered stump grinders can get into tight spaces and make quick work of stumps and roots. We go down to around 20 inches deep so there's longer a problem for your lawn or gardening.
Choose Rancho Tree Care
---
We've been in business over 28 years, providing expert tree care services with integrity and fair pricing. Just check our reviews and BBB (Better Business Bureau) accreditation. Family owned and operated our professionals are courteous experts, from initial assessment to recycling or proper disposal.