Your Local Tree Service Professionals
28+ years of reputation for providing caring service with integrity and fair pricing.
Tree Service Canoga Park, California
Tree Services Near You In Canoga Park
---
Is it time for your annual tree trimming? Or do you have a tree care emergency? Canoga Park homeowners and business owners can count on us for expert pruning and trimming, large tree removal, stump removal, and more. During our nearly three decades in business, our highly-trained crew and arsenal of the latest equipment have let us build a strong reputation. Our local tree care experts live near Canoga Park. So when you need tree service we have the fastest response in Canoga Park
Emergency Tree Services
In addition to scheduled appointments we offer 24 hour emergency tree services for those unexpected problems. After a fast dispatch and prompt arrival we'll assess the situation and advise you of the best course of action. That may mean removing a broken branch or stabilizing the tree with cabling and bracing, or with heavy trimming to reduce wind loading. But if necessary we have emergency tree removal services.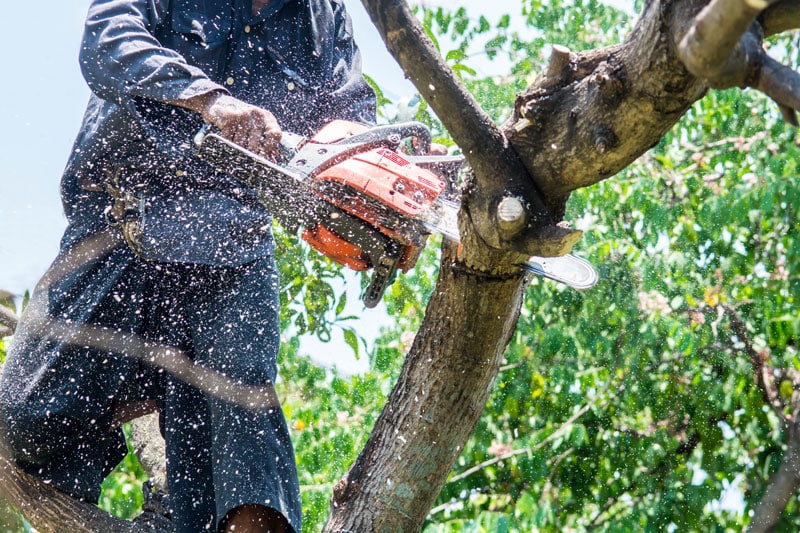 Tree Trimming
Tree trimming services are important every few years for hazard reduction and for maintaining tree health. For some species that are best done in the fall as they go dormant. Palm tree trimming is best done just before they start making seeds, avoiding the staining and slippery mess that would otherwise come later with falling seeds. And flowering species are often best trimmed shortly after they bloom. Recently planted trees should receive pruning and trim annually until their appearance and structural balance are well established.
The following notes summarize the various types of tree trimming services. Their selection as well as the many details depend on each individual tree as well as on the species.
Clearing removes poorly placed, diseased, and dead branches.
Palm tree skinning removes the coarse outer layers that remain after removing dead fronds, achieving the sleek Hollywood look popular in Canoga Park.
Crown raising prunes away lower branches for higher ground clearance.
Crown reduction is a major operation requiring extra skill. It involves removing as many as a fourth of all branches for structure and balance and to reduce wind loading.
Thinning selectively removes branches to improve light penetration and air circulation.
Utility trimming creates safety clearances for utility lines.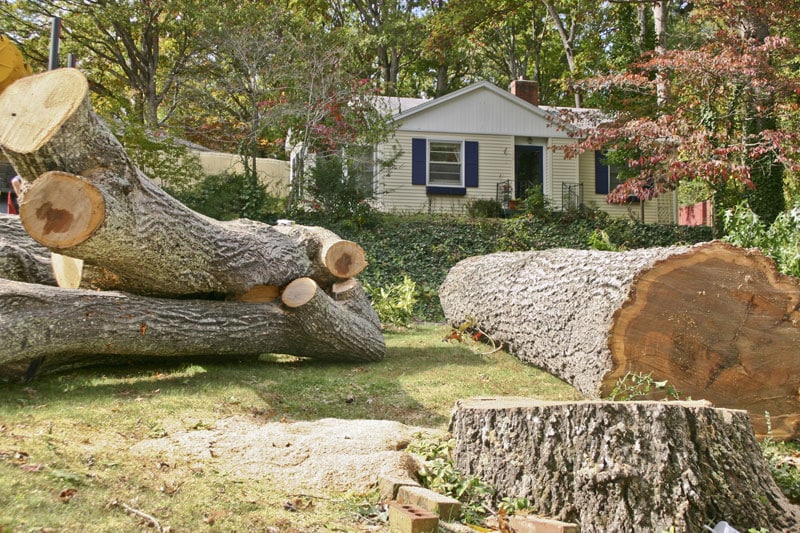 Tree Removal
Few people like loosing the practical as well as aesthetic benefits of a tree. But sometimes there's really no choice. Leading reasons for using our tree removal services include extreme storm damage, extensive disease, poor prior maintenance, or simply age. Other frequent causes include an inappropriate species planted in an inappropriate place and major site renovations.
We have all the training and equipment necessary for safe tree removal and clean-up, with the option of complete haul-away. Canoga Park codes and regulations require prior approval and a permit for large tree removal. We'll take care of all the details and paperwork, and do everything by the book.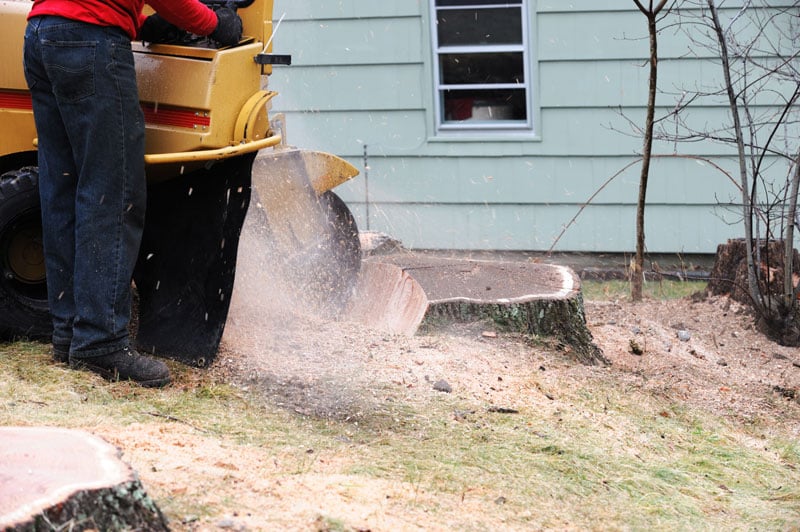 Stump Removal
Still dealing with an annoying stump? That's not surprising — they can last decades even after hazardous chemical treatments and hours of chopping. Our array of stump grinding equipment can match each job for complete removal in just an hour or two. Their sharp carbide cutter disks can even take care of roots down to 20 inches deep so you can garden, landscape, or build right on the spot. All that's left are wood chips that you can use as mulch, or we can haul them away.
Choose Rancho Tree Care
---
BBB accredited, our 28+ years in business has demonstrated our commitment to expertise, integrity, and fair pricing. Just check our reviews! Family owned and operated we're Canoga Park's courteous tree service professionals, experienced in working with managers and HOAs as well as with individual property owners. So call us for a no-charge on-site consultation.