Your Local Montebello Tree Service Professionals
28+ years of reputation for providing caring service with integrity and fair pricing.
Tree Services Montebello, California
Professional Tree Services in Montebello
---
Have a tree that needs attention in Montebello? Whether that's an emergency rescue or regular maintenance, our courteous tree service professionals are ready for whatever you need. They're highly-trained and have the latest equipment at their disposal for pruning and trimming, tree removal, stump removal, and more.
Emergency Tree Service
Have a tree or big limb down? Threatening to come down? Call us any time of the day or night for 24-hour emergency tree service. Our Montebello services put the safety of nearby buildings, utility lines, vehicles, and people first. They begin with a careful evaluation of threats to the tree and its surroundings as well as safety hazards to our own personnel. Where possible we'll rescue the tree and mitigate further damage through cabling, bracing, and reducing wind resistance. Otherwise, we can immediately begin emergency tree removal.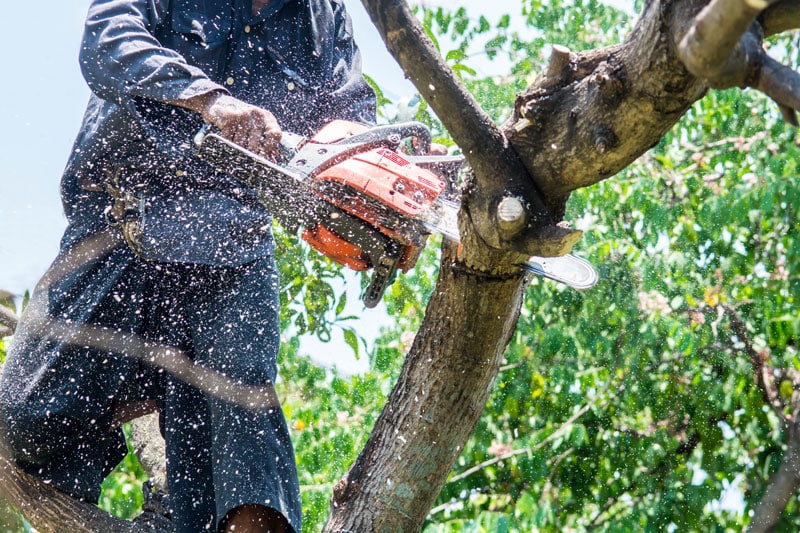 Tree Pruning and Trimming
Proper pruning protects the tree and its surrounds and provides the best appearance. Trimming should be performed annually for the first 5 years of a tree's life to establish the right shape and structure. After that it can be done a bit less often. There are actually several categories of tree pruning and trimming, each with details specific to the type of tree and its particular nature.
Cleaning removes dead wood along with broken or poorly located branches.
Crown raising removes lower branches for clearance below.
Crown reduction reduces the size of the tree, removing up to a fourth of all branches to achieve structural balance and to reduce wind loading.
Thinning selectively removes branches for improved light penetration, air circulation, and views.
Topping reduces the height.
Utility trimming establishes clearance for overhead utility lines.
Our team includes experts in palm tree trimming, particularly for reducing the hazards of falling fronds and seeds and removing habitats for vermin. They can also perform palm tree skinning for the sleek "Hollywood" look popular in Montebello.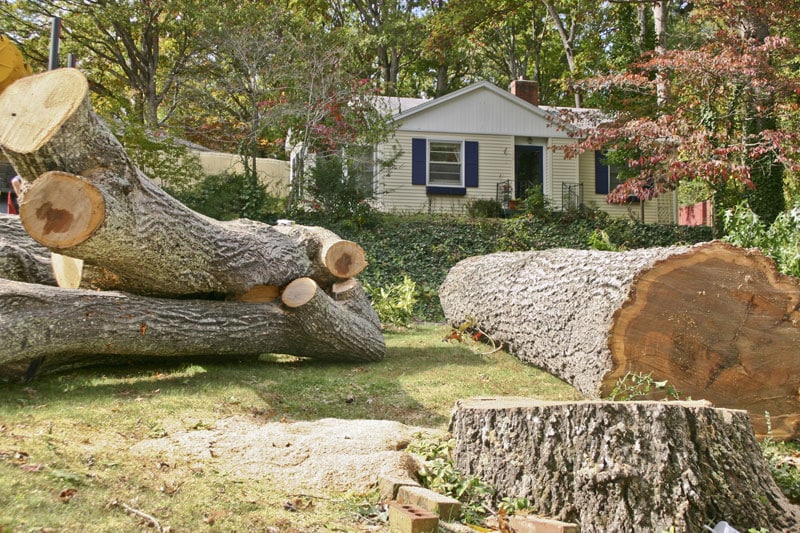 Tree Removal Montebello
Trees are a wonderful part of just about any landscape, but sometimes there's no choice but tree removal. After a careful assessment of prior maintenance, tree health, and storm damage we'll advise you on that. Other reasons for removal include an inappropriate choice of species too close to pavement or utilities as well as conflicting site development plans. When needed our expert crew will safely remove the tree, trunk, stump, and all. Our service can include full cleanup and haul-away, or we can leave chipped branches and trunk for your use as mulch.
Please note that Montebello has codes and regulations regarding large tree removal. We'll take care of the details, as well as any necessary permits and re-planting.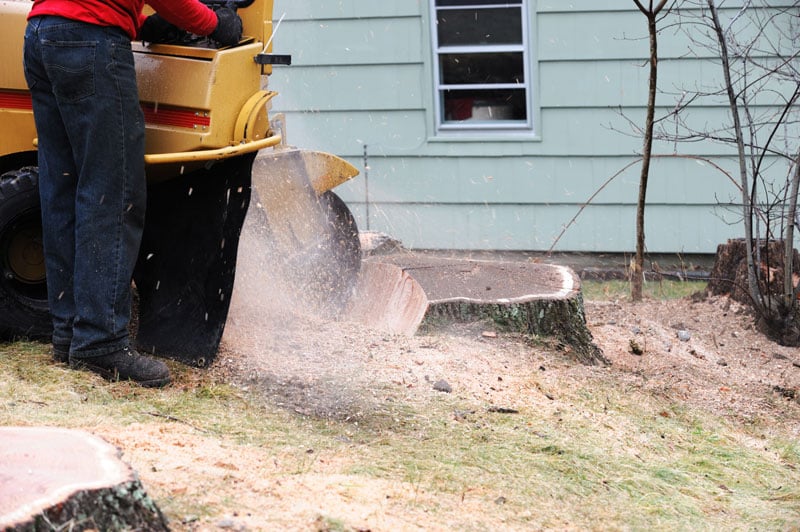 Montebello's Stump Removal Experts
Did a prior tree trunk removal leave you with a few inches of stump sticking out of the ground? That's a eyesore and gets in the way of mowing and landscaping. It's also a tripping hazard and attracts insects, termites in particular. And will remain for decades.
With extensive chopping or the use of hazardous chemicals, you might get it down to ground level. But our stump grinders with carbide cutter disks takes care of the stump and roots as far as 20 inches down. So you can even garden right on the spot. Stump grinding reduces wood to small chips that we can either leave for you to use as mulch or haul away.
Choose Rancho Tree Care
---
We're tree service professionals with a 28+ year record of expertise, integrity, and fair pricing. Family owned and operated, our tree services can include complete clean up, haul away, and recycling or proper disposal.