Your Local Tree Service Professionals
28+ years of reputation for providing caring service with integrity and fair pricing.
Tree Service Covina, California
Affordable Tree Services In Covina
---
You can count on our decades of experience to properly take care of all your tree care needs, from pruning and trimming to large tree removal services and stump grinding. Our tree service professionals are ready for 24 hour emergency services in and around Covina.
Emergency Tree Services
Have a tree down, or threatening to come down? Large fallen or broken branches? Whenever you need 24 hour emergency tree services we're ready to protect property and if at all possible rescue the tree. We begin by assessing the hazards then stabilize the tree with cabling, bracing, and/or by reducing "wind sail." If necessary our emergency tree removal services can begin immediately, and in less extreme situations we can schedule follow-up trimming or removal.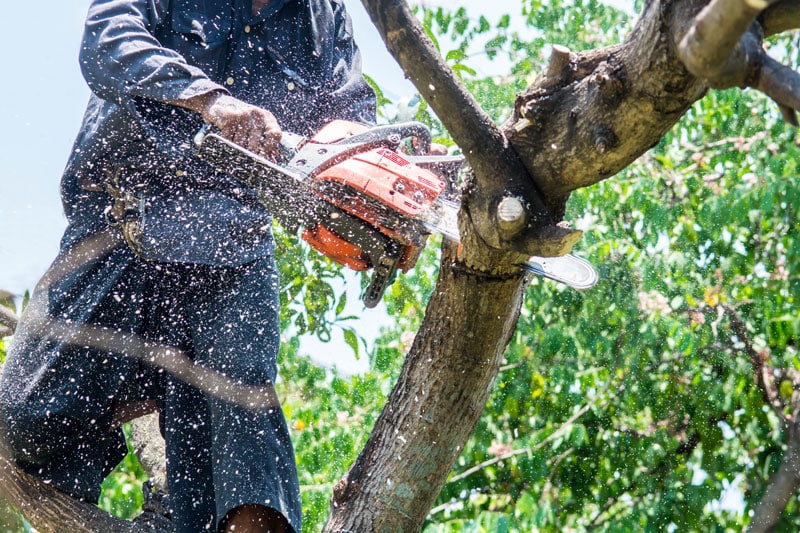 Tree Trimming
Annual pruning and trimming are important for the first 5 years of a tree's life to establish the proper shape and balance. But it's about more than appearance. Tree trimming improves air and light penetration while promoting strength and wind resistance. It also provides safety clearance for nearby buildings, utility lines, and vehicles.
There are typically several types of pruning combined in each tree trimming service.
Thinning selectively removes branches for light and air circulation and to improve views.
Utility trimming provides clearance for utility lines.
Crown reduction removes as many as 1/4 of all branches to balance weight and instill structural integrity, reducing wind sail, and opening up views.
Crown raising removes lower branches to increase clearance.
Topping reduces the height of the tree.
Cleaning removes dead wood along with broken, diseased, or poorly attached branches.
Our skilled experts understand the details unique to each species and individual tree, and work to your priorities and concerns. And we make sure they have all the training and equipment needed for safe operations.
Palms
Palm tree trimming is also about more than looks. It avoids the safety hazard of heavy, sharp falling fronds and reduces fire hazards. It also removes a refuge for rodents and insects. And done at the right time of year it eliminates slippery, staining seeds from falling on pavement. Our team can also perform palm tree skinning for the sleek appearance popular in Covina.
Brush Clearing
Our services also include clearing brush from around structures for appearance sake and for meeting Covina fire mitigation requirements.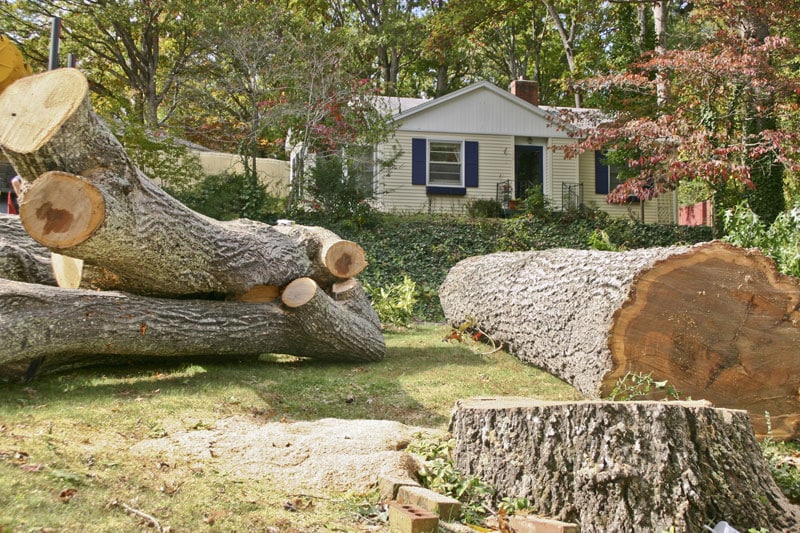 Tree Removal Covina
You rarely want to loose the beauty and environmental benefits, but sometimes our tree removal service is the only viable way forward. The tree could have suffered severe storm damage, disease, poor maintenance, or simply age. Or an inappropriate species might have been planted in an inappropriate location and is now damaging pavement, sewer lines, or buildings. Or you may be undertaking a major landscaping renovation.
We have the right skills and the right equipment for safe large tree removal, including trunk removal. Covina city codes require prior approval and permits for trees above a given height and/or trunk diameter. We'll take care of that for you. We can also clean-up and haul away everything, or leave behind selected wood and mulch.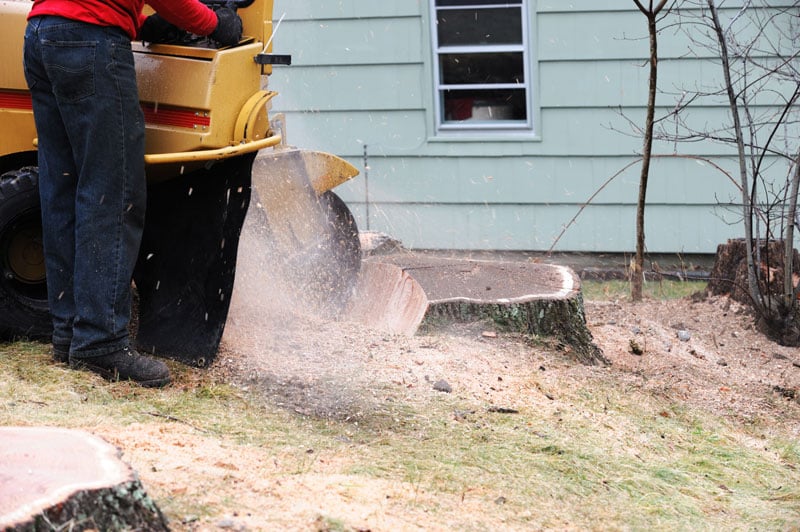 Root and Stump Removal
Removal services leave behind several inches of stump above the ground, and for many species large roots just below the surface as well. Manual chopping and chemical treatments rarely do the job of tree stump removal, leaving you with a problem that lasts for years, even decades. A stump interferes with landscaping, gardening, and mowing. They're also a trip hazard and attract insects, including termites. And they're simply ugly.
We have stump grinding equipment in a variety of sizes to get rid of stumps in a matter of an hour or two. And we can clear away roots down to a depth of around 20 inches. What results is essentially sawdust you can use as mulch, or we can haul it away.
Choose Rancho Tree Care
---
We've been serving the Covina area with integrity and fair pricing for over 28 years. Just check our reviews. We're always happy to answer questions and offer a free on-site consultation. You'll find our professionals to be skilled, courteous, and always up to date.
Family owned and operated, we're properly licensed and insured. And we're BBB accredited.