Your Local Azusa Tree Service Professionals
28+ years of reputation for providing caring service with integrity and fair pricing.
Tree Services Azusa, California
Azusa's Professional Tree Service Company
---
We're Azusa's tree care professionals. So let our experts take care of your pruning and trimming, tree removal, and palm tree service needs. Our emergency services are prompt and thorough, and we always clean up, haul away, and recycle or properly dispose of everything.
Emergency Tree Service
You can have a tree or large branch down (or threatening to come down) any time of the day or night. So our 24 hour emergency tree services are always ready to serve Azusa. We'll arrive promptly and quickly assess the hazards to the tree and its surroundings. Ideally we'll stabilize the tree and eliminate hazards through trimming or bracing. But if necessary we offer emergency tree removal services.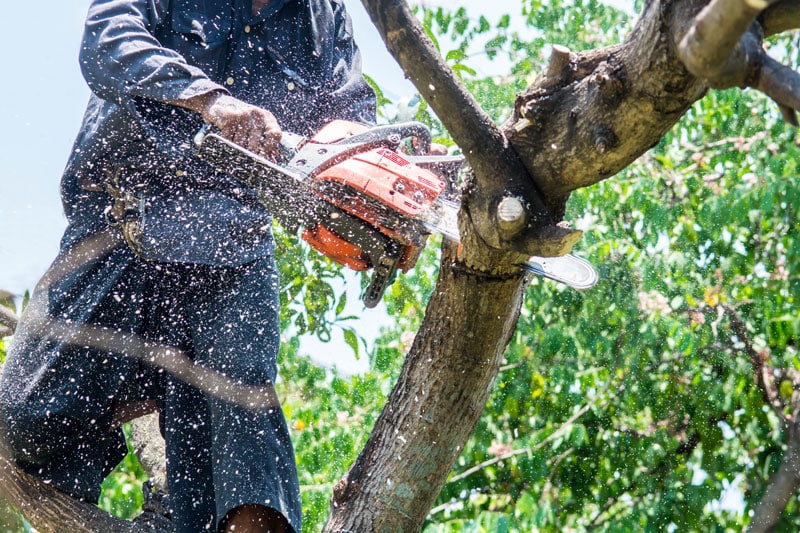 Pruning and Trimming
Most species of trees popular in Azusa should be pruned annually for their first 5 years to establish an attractive shape and structural balance. After that a tree trimming service is needed less often and is primarily for hazard reduction, overall tree health, and an attractive appearance.
Pruning or trimming involves selectively shortening or removing shoots, branches, and limbs. There are several types of services, and we tailor each to the particular species, landscaping, and your preferences.
Thinning removes a small portion of branches so that light and air can reach throughout the crown (leaves and branches).
Crown reduction removes as many as 1/4 of all branches to reduce wind loading.
Crown raising trims lower branches to provide better clearance.
Topping reduces the total height.
Utility trimming provides clearance and a safety margin for overhead utility lines.
Palms
Dead fronds pose a fire hazard, and they're heavy enough to be a safety hazard if they fall. Seasonal palm tree trimming is best done just before the palm begins producing seeds. That conserves growth resources and avoids slippery staining seeds landing on pavement. For the best in appearance, we also offer palm tree skinning for the smooth sleek look popular in Azusa.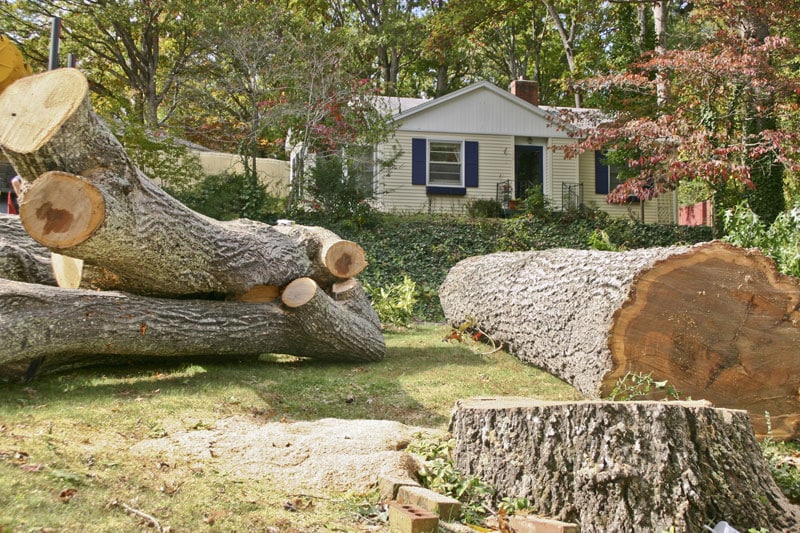 Tree Removal Azusa
Wind damage, disease, poor maintenance, clearance or crowding, roots damaging pavement, or simply age…. Sometimes there's no choice other than removal. For large tree removal safety is paramount, so our advanced equipment and experience are critical in protecting nearby buildings and vehicles. Branch, limb, and tree trunk removal — we'll haul it away or grind it for your use as mulch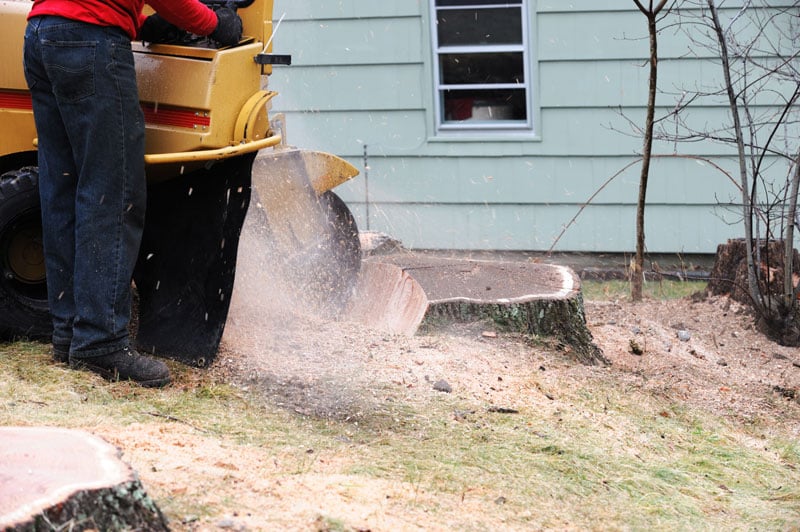 Azusa's Stump Grinding Experts
Make sure stump removal is included in any tree removal bid. Otherwise you'll be left with several inches of stump sticking out above ground, and roots below ground. That's an eyesore and interferes with landscaping and lawn maintenance. It's also a trip hazard and attracts insects, including termites. Even with special treatments it will take years to decay.
We have several stump grinders so we can fit into just about any space with the maximum horsepower for complete removal in just an hour or so. That includes going down to 20 inches deep so there's no impediment to gardening.
Choose Rancho Tree Care
---
We have a 28+ year record of expert service and business integrity. Just check our reviews. We're BBB (Better Business Bureau) accredited, family-owned, and operated. Our highly-trained tree service professionals are courteous and attend to every detail with personalized maintenance services. So call us for a no-charge on-side consultation and estimate.