With Rancho Tree Care removing unwanted trees from your yard is a breeze. Our tree removal crew in Hidden Hills, CA is equipped to take down trees of all types and sizes safely. Whether you need assistance with a single palm tree or need land clearing, you can leave your tree care needs to our experts at Rancho Tree Care. When you call us for tree removal our services will always include
Cut down all trees safely
Grind up stumps with our special equipment
Remove all branches and any other debris from your property.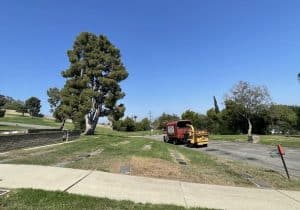 Large Tree Removal
Removing large trees is especially difficult, particularly if they've been damaged or are diseased. Safety for workers along with the protection of nearby structures as well as overhead and underground utilities are paramount. Our advanced equipment and expertise in balancing safety and speed keep the process as economical as possible. The cost of removing a large tree will depend on a lot of factors, such as the city permits the type of removal needed like basic removal will only include cutting the tree down versus full-service removal will get you complete tree removal and Large tree stump removal, with haul-away.
Our Recent Tree Removal Projects
Palm Tree Removal
Palm trees are a sign of the California lifestyle. Unfortunately just like other trees palms can experience damage, pests, or disease which requires their removal.
If you are looking to remove a palm tree from your property in Hidden Hills, California you would want to hire a company that has the right equipment and experience for the job. Certain palm trees can grow to enormous sizes, with great height and huge bases. Palm trees like this will require having the proper equipment and tools to get the job is done correctly and safely. Rancho Tree Care team is highly experienced in palm tree removal give us a call today to schedule an appointment.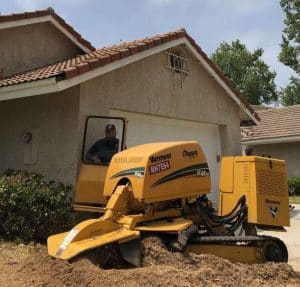 Commercial Tree Removal
Rancho Tree Care is your trusted commercial tree removal service in Hidden Hills, California, 91302. We have over 28 years of experience in commercial tree services. Many businesses ignore trees until there's a problem.  That's rarely the best strategy, and the property will lose some eye appeal long before any major issue.  Our commercial tree services help keep landscaping looking its best and the risks of building damage or personal injury to a minimum.  Our expertise includes tree trimming, tree removal, stump grinding, and much more.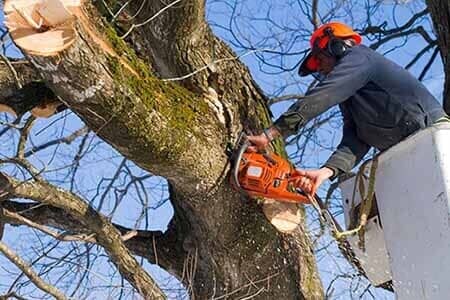 Why Choose Rancho Tree Care
Locally Owned & Operated
Licensed & Certified Tree Experts
Upfront Estimates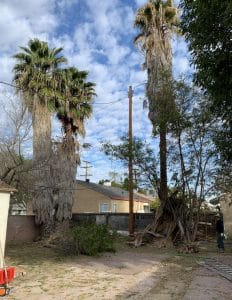 More About the Rancho Tree Care Family
Rancho Tree Care is a fully licensed and insured tree service serving the Hidden Hills, California, 91302 area. With Rancho Tree Care you will be receiving the truly personal service of a family-owned and operated business. You can count on us being courteous and professional while delivering to your service needs in a timely fashion. We will pay attention to the details that bigger companies overlook. We are also ready for any questions that you may have about your service, call us today at (818) 643-7449.