With Rancho Tree Care removing unwanted trees from your yard is a breeze. Our tree removal crew in South Pasadena, California, 91030 is equipped to take down trees of all types and sizes safely. Whether you need assistance with a single palm tree or need land clearing, you can leave your tree care needs to our experts at Rancho Tree Care. When you call us for tree removal our services will always include
Cut down all trees safely
Grind up stumps with our special equipment
Remove all branches and any other debris from your property.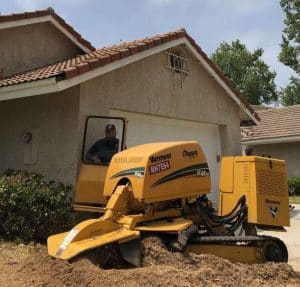 Tree Removal City Codes
Nearly all cities in the Los Angeles County have codes and regulations regarding tree removal. South Pasadena is no exception. In general, it's necessary to have prior approval and a permit for trees above a certain size (typically 10 feet) and/or having a trunk above a certain diameter. The details can get pretty involved. We fully understand the requirements and compliance and do everything by the book including taking care of the permit.
Having said that, you may have received notice that a tree on your property is in violation of zoning or safety regulations. Rancho Tree Care services are ready to advise you and then take care of the best path forward.
Our Recent Tree Removal Projects
Oak Tree Removal
Oak trees like other native trees are protected by California law. Property owners in South Pasadena, CA only have the right to remove the oak trees that pose a safety or health risk, however, they have to petition the city before removing the tree.
If the oak tree is old and showing large amounts of branch dieback at the top of the canopy along with other signs of bark fungus and the tree has already started dropping branches on your roof then it is time to remove it. Give Rancho Tree Care a call at (818) 643-7449 and one of our tree removal experts will be on their way.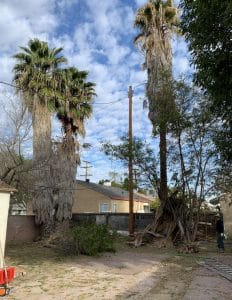 HOA Tree Removal Services
Rancho Tree Care works with HOAs and apartment managers for all their tree removal needs. Our team of tree service experts works to your schedule. Polite, respectful, and courteous they'll keep disturbances to your homeowners or tenants to a minimum, and keep them informed on planned work and schedules. We'll keep up with homeowners association regulations and trim accordingly. We'll identify the species, condition, hazards, and liabilities of each individual tree. Then advise the board or property manager on any problem trees with conditions such as disease, overcrowding, or split crotches. As necessary we'll conduct tree removal to eliminate major problems. And always work according to city codes, regulations, and permit requirements. At your request clean up and leave nothing behind.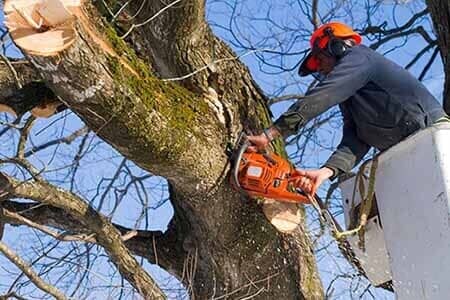 Why Choose Rancho Tree Care
Locally Owned & Operated
Licensed & Certified Tree Experts
Upfront Estimates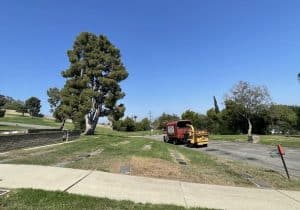 More About the Rancho Tree Care Family
Rancho Tree Care is a fully licensed and insured tree service serving the South Pasadena area. With Rancho Tree Care you will be receiving the truly personal service of a family-owned and operated business. You can count on us being courteous and professional while delivering to your service needs in a timely fashion. We will pay attention to the details that bigger companies overlook. We are also ready for any questions that you may have about your service, call us today at (818) 643-7449.